PrintExpo 2018: Xerox's Iridesse makes its India debut
The much-talked-about Iridesse production press from Xerox, which was globally launched at Warsaw, Poland on 23 May 2018, made its debut showcase in India during PrintExpo 2018 held in Chennai from 8 to 10 June.

We spoke to Balaji Rajagopalan, executive director, technology, channels and international distributor operations, Xerox India, about the single-pass six-colour press that combines CMYK printing with up to two speciality dry inks like silver, gold and clear.
15 Jun 2018 | By Sriraam Selvam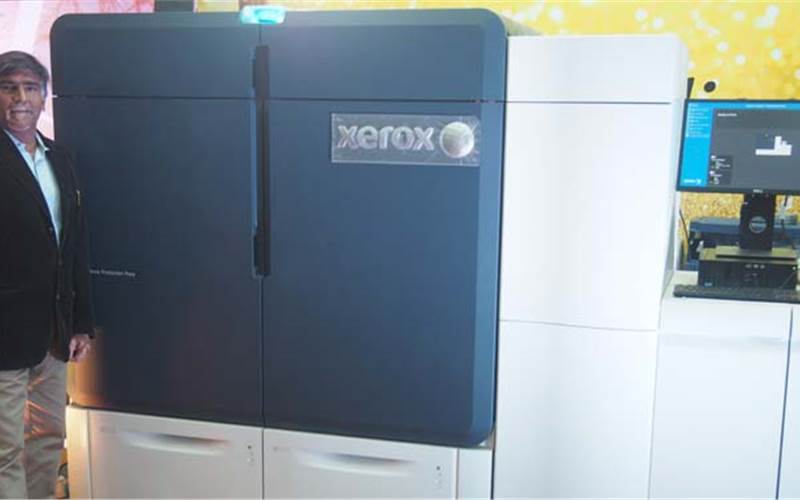 Rajagopalan: "Iridesse platform is unique because it can print on 52gsm to 400gsm of all types of media"