Jumpstart in Mumbai to focus on children content
Organised by the German Book Office (GBO), New Delhi, which is the South Asia node of the Frankfurt Book Fair, Jumpstart is India's only congress for children's content creators. The tenth edition of Jumpstart 2018 will be hosted in Mumbai on 27 and 28 November 2018 in collaboration with and at the Goethe Institut / Max Mueller Bhavan Mumbai.
20 Nov 2018 | By Dibyajyoti Sarma
Prashasti Rastogi, director, GBO New Delhi said, "Celebrating our 10th anniversary it is only fitting for Jumpstart to lay bare the new frontiers of content as we bring together publishers, authors, digital evangelists, edupreneurs, parents, teachers, librarians and exponents of kids media to peep into the minds of this digital generation."
Jayashree Joshi, head of Information and Library, Goethe-Institut/Max Mueller Bhavan Mumbai said, "The two day Jumpstart event is a must-attend for print and publishing professionals in Mumbai, Pune, nashik and Kolhapur - since it is a great opportunity to look at ideation, innovation and collaboration in the Indian and international content creation space."
Since its inception, JumpStart has completed nine editions with over 181 speakers from 13 countries and over 20 industries and has conducted 29 masterclasses on various topics.
The Delhi edition of Jumpstart will be hosted on 30 November at the Crafts Museum.
Jayashree Joshi's top six highlights for printers and publishers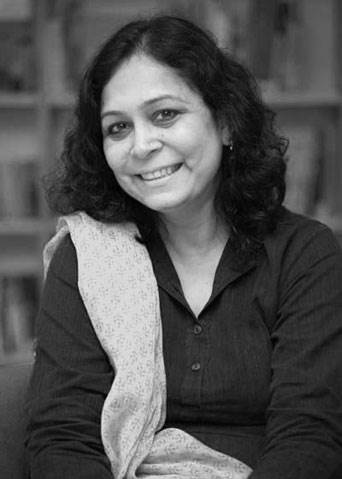 Photo: Goethe-Institut / Andrea Fernandes
Keynote by Leigh Hobbs, an Australian children laureate: Creating successful books – market data or creative impulse? Leigh Hobbs is an artist and author best known for his children's book characters Old Tom, Horrible Harriet, Mr Chicken and Mr Badger. As well as being an author and illustrator Leigh works as an artist in a wide range of mediums.
Panel discussions on manuscripts, licensing and traditional publishing versus self-publishing, AR-VR in storytelling
The internet session and the new avenues for creators of children's content. Karan Raj Kohli, Manor Rama Pictures; Munjal Shroff, Graphiti Media; Neel Debdutt Paul, Amar Chitra Katha; and Shreyansh Pandey, The Viral Fever (TVF) discuss the possibilities and challenges of writing and creating web series and YouTube shows. To be moderated by children's author and festival curator Lubaina Bandukwala
How do writers deal with the challenges of changing social norms including gender, sexuality, cultural-sensitivity, etc? A panel discussion with author Sampurna Chattarji, Australian children's author Meredith Costain, Marathi children's author Madhuri Purandare, and young author Zuni Chopra. Moderated by children's author Sowmya Rajendran
The Masterclass sessions on Wednesday, 28 November for illustrators, writers and YA
Networking cocktail session with the best industry experts from across the globe - wherein one meets heads of content and publishing companies