Picture Gallery: Highlights of Print Summit 2020
The Bombay Master Printers' Association (BMPA) conducted its 14 edition of Print Summit today at the NCPA, Tata Theatre, Mumbai.

Experts discussed about the evolving print and packaging market and expressed their views on what the industry should expect in the coming years.

PrintWeek brings to you the highlights of the event.
23 Jan 2020 | By PrintWeek Team
More than 800 delegates viewed the inauguration ceremony
Josy Paul, CEO of BBDO spoke about the power of print
Vivek Krishnani, managing director, Sony Pictures Entertainment India on How to Win?
KI Viswanathan of ITC spoke about creating value
D Shivakumar, group executive president, Aditya Birla was the keynote speaker who discussed about the shape of business in the next decade
K Shankar, CEO, Feedback Consulting Services spoke on the topic 'Enabling to last'
HG Gaur Gopal Das addressing the audience
Representatives from BMPA and sponsors of the event unveil the Print Summit 2020 souvenir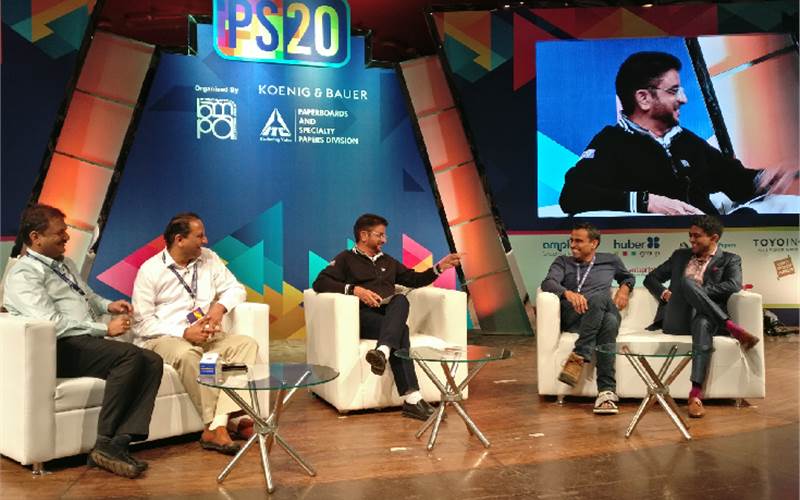 Iqbal Kherodawala was the moderator. Panel members included Akshay Kanoria of TCPL, Pragnyat Lalwani of Seshasai Business Forms, Manish Sharma of Printo, and Naresh Dasari of Macro Media Digital Imaging
Kaushal Sampat and Vishnu Ramachandran of of Rubix Data Science on using data and AI to avoid bad debts
Sascha Fisher, spoke about the new productivity in sheet fed innovations leading to Drupa 2020
Vivek Bhargava, CEO of DAN Performance spoke about digital as a multiplier to the print industry
Team BMPA at Print Summit 2020