Trends likely to shape print-packaging in 2022 - The Noel D'Cunha Sunday Column
The industry insiders we asked came up with different scenarios. Some said 2022 will be a year of revival and turnaround. Others were of the opinion that there will be a consolidation in the packaging space. It also looks like 2022 will be the year of short-run digital printing. Yet others warned of grim scenarios regarding the availability of skilled workforce.
12 Dec 2021 | By Noel D'Cunha
As the year comes to a close, the question in everyone's mind is whether 2022 will bring some much-needed respite for the industry after the two previous difficult years. First, the lockdown crippled the industry in a significant way. This year, as the lockdown eased, the industry was faced price hike and unavailability of raw materials.

So, what issue or trend is most likely to fundamentally shape Indian print/ packaging in 2022?

The industry insiders we asked came up with different scenarios. Some said 2022 will be a year of revival and turnaround. Others were of the opinion that there will be a consolidation in the packaging space. It also looks like 2022 will be the year of short-run digital printing, especially in packaging. Yet, other warned of grim scenarios regarding the availability of skilled workforce.

Availability of skilled workforce

(l-r) Anuj Bhargava and Arjun Dewan
Anuj Bhargava, managing director, Kumar Labels, says availability of trained workforce in all areas will be a major issue next year. "There will be a tug of war for quality resources among the family-owned and PE-owned print companies.

The resource crunch is inevitable, especially when no print firm is investing actively in manpower training," he adds.

Arjun Dewan, partner at Nandini Aakarshita, concurs. "At the base level, unskilled and semi-skilled workers are getting other opportunities, either by returning to their villages or taking up other entry level work. Traditionally operators learn on the job, the junior from the senior. As the base level gets eroded, the work force balance gets upturned. I see top quality machines not giving the desired output because the operators are not skilled enough. So, imagine the challenge when material rates continue rising, quotes go up in tandem and the desired output is not delivered because the workforce is not skilled enough to operate the machines," he says.

Digital short-run

(l-r) Tushar Dhote, Manish Sharma and L Ramanathan
Tushar Dhote, director, Dhote Offset Technokrafts, says, the last two years of the pandemic saw a paradigm shift in print requirements, favouring digital short-run packaging and labels. Print on demand for books have increased more than ever. "The future of high-end print merchandising would be converted through digital printing and digital embellishments. There will be a requirement for customised packaging solutions to suit different needs of the contemporary youth," he says. "The one thing I am looking forward to in future print applications is versatility and economical solutions in short-run print finishing."

Manish Sharma of Printo also mentions short-run packaging with an increasing degree of personalisation and embellishments as the trend to watch out for in 2022. "Worldwide, and in India, we are seeing a boom in D2C (direct to consumer) brands. This 'creator economy' is built around creating products focused on serving a small target audience, and the scale is not considered to be a given aspiration. From home bakers to organic farmers to boutique designers, niche brands are taking off. They need attractive packaging but in smaller quantities," he says.

In commercial printing, specifically, L Ramanathan, managing director, Sree Vinayaga Screens sees a trends of unpredictable inflow of jobs. "There was a time when we know exactly how many jobs we would be doing the month to come. That has totally changed. So, in 2022, the winning mantra for commercial printing would be 'speed'. Your efficiency in finishing the job faster would fetch you more jobs. Make it happen when the sun shines would be the theme for 2022," he says.

From the perspective of a packaging converter, he says, the gap in the short-run high-end cartons is growing. "This gap is not yet filled. Packaging definitely will see a boom in 2022, but only for the organised firms.

Consolidation in packaging

(l-r) Faheem Agboatwala and Tejas Tanna
According to Tejas Tanna, director, Printmann Offset, the New Year be the year for revival and turnaround. But he cautions that it will not be easy, as to counter the rising prices, the packaging converters would also need to increase the production efficiency by workflow automation and would need to find ways to reduce downtime and minimise wastage.

"Another aspect that the industry would have to invest in is smart recruitments, training and upskilling and talent retention. The benefits of this would not be immediate but will be visible in the coming years," he says. "Having said that, 2022 will continue to be the year of consolidation wherein many companies would want to gain ground and advantage through strategic partnerships and alliances."

Faheem Agboatwala, director, Hi-Tech Printing Services, also believes there will be more consolidations. "Instability of raw material prices is going to affect the bottom lines in the coming year. I am looking forward to the ongoing consolidation in the packaging space. We need fewer but stronger players," he says, adding, "I am also looking forward to the implementation of the ban on single-use plastics and the positive effect it will have on our industry."

The problems of packaging

(l-r) Deepanshu Goel, KR Chandrashekar and Sandeep Jain
On the future of the packaging market, Deepanshu Goel of Creative Graphics says sustainability will play a major role in the packaging industry going forward. "The construction of materials of flexible packaging is going to be a revolutionary change in industry affecting shelf life of products, design and colour sequences and also other parameters triggering lot other changes," he says.

KR Chandrashekar, partner, Esscee Enterprises, says, "Rising life expectancy will increase demand for healthcare and pharmaceutical products along with non-prescription medicines and nutritional supplements."

Also, there will be more consumers next year. "Nuclear families and the rise in single-person living will lead to more consumers — especially in younger age groups — who are inclined to go shopping for all their needs in smaller quantities and with more frequency, which will have a big impact on packaging volumes. We look forward to this exciting market," he adds.

But it's not all hunky-dory in the packaging segment. Sandeep Jain, managing director, Manali Cartons, says the industry has been facing a lot of issues for quite some time. To start with, the major raw material here is paper and paper boards. Art paper and art cards are primarily imported in India. Rates of all kinds of paper and paper boards have gone up by 50-60% in the last 8-10 months. "UV inks and varnishes cost has also gone up by more than 80%," he says. "The same goes for all inputs, such as inks, chemicals, films, plates, adhesives and others."

Jain says factors contributing to this increase are sea freight increase; material scarcity due to low production due to Covid lockdowns; imported scrap scarcity; rising fuel cost; rise in the cost of other domestic inputs, and so on. "We are also dependent on China for inputs like photo initiators and chemicals," he says. Again, the government has increased the GST on lot of printed and packaging material (corrugated boxes) from 5 or 12 to 18%.

"All the above factors have contributed to the increased requirement for working capital. But now, the print and packaging factories are now sandwiched between big suppliers and big customers," Jain says. "We need to wait and watch how we are be able to manage this in the coming year."
Meanwhile, Swadesh Sharma, director, Atharva Packaging argues that the growth of the printing and packaging industry is proportional to the overall growth of the economy. He adds that in the New Year, the Indian economy will grow more than 8% due to the stable government; control on Covid-19 through vaccination; government policies/ incentives on new investments; expenses on infrastructure, and so on.
"All these factors will generate demand for various goods," Sharma says. "Plus, most countries are looking for an alternative to China for their production, and India is the best alternative. So, I believe, it's time to increase our capacity with quality products."
Rise of eCommerce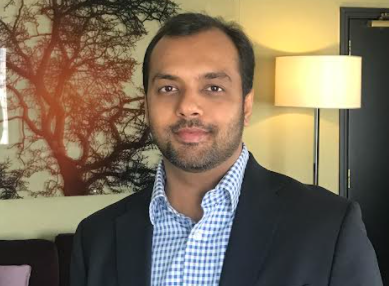 Jinesh Mehta, president and CEO, UT Pack Industries, Unitrade Group, UAE and co-founder, Scentials, says on the whole, consumer habits have changed significantly during the pandemic, affecting the packaging industry. Home delivery of food and consumer products increased the demand for packaging containers, followed by the unboxing experience that is on the rise.

"The eCommerce side of consumer products exploded during the pandemic and beyond, where consumers in large numbers have turned to online shopping. A trend that undeniably will continue. In 2021, it is speculated that US online grocery sales will make up 12.4% of the country's eCommerce sales. Another report suggests that the number of US digital grocery buyers will grow from 131.6 million in 2020 to 137.9 million in 2021. That's 4.8% year-over-year growth," he says.

So, Mehta argues that eCommerce is the new trend that is here to say.

Along with this, he says, things are also looking up for new technologies across the digital platform — augmented reality (AR), virtual reality (VR), mixed reality (MR) and social media are all set to hog the limelight. "Companies are leveraging this low-cost yet engaging resource for virtually everything under the sun — from new concepts to learning to products and services, you name it. Also, over the years artificial intelligence has been evolving, but the post-lockdown era seems to have accelerated its usage across even more print and packaging departments, including post-print, accounting, etc," he says, adding, "I would say these trends are not just here to stay but one could look forward to their newer, innovative avtars in the years to come."
Expecting challenges

Kuldip Goel
Kuldip Goel of Any Graphics believes 2022 will definitely have challenges, but these will be different kinds of challenges. For example, the customer loyalty with the supplier may change next year. "We have already started to see this," he says. "If you ask for a price rise, your competition is ready to grab the opportunity even with no profit just to crack the customer. How we tackle this increase of price will vary from customer to customer and supplier to supplier. We need to minimise our overheads, reduce wastage, provide cost-efficient solutions."

His solution? "The next few months will be crucial. There is no need to keep an eye on trends, there is no need to react fast. Let the situation settle down, and then make long-term strategies and start taking actions," he suggests.