Print History: Printing Museums in India - A clarion call
The printing history series in PrintWeek enters its seventh year with this anniversary issue. One of the objectives of this series is to evoke a sense of history in the Indian print industry and inspire it to preserve, protect and share its collective print heritage with present and future generations. What better way to do so than by setting up printing museums?
15 Jun 2021 | By Murali Ranganathan
Printing made a relatively late entry into India in comparison to many other countries in Asia. China can lay claim to being the motherland of printing, both from blocks and type manufactured from wood, clay or metal. The history of Chinese paper and printing can be traced over two thousand years and details about the print technology and ancient printed artefacts are abundantly in existence today.

From China, printing moved to Japan and Korea which also have a long and illustrious tradition of printing. By the fourteenth century, the technology had moved westward to Europe where it must have had a long gestation period before being refined and perfected into what is now known as mechanical letterpress printing by Gutenberg and his contemporaries in the 1440s.

After rapidly spreading throughout Europe, printing accidentally reached India in 1556 when a printing press intended for Ethiopia providentially reached Goa. However, it took another two centuries for print to make its presence felt in India and even longer for it to spread across the country.

In the nineteenth century, India emerged as one of the largest print markets in the world and it continues to retain that status in the twenty-first century. The colonial cities of Bombay, Calcutta and Madras emerged as print capitals while numerous other cities such as Delhi, Lucknow, Ahmedabad, and Pune also developed substantial print infrastructure. For the last two hundred years and more, print has permeated every aspect of life and this is certainly worth celebrating and cherishing.

Global Printing Museums
Printing museums come in all shapes and sizes. And with a range of missions and visions. Some of them focus on the technology behind print, others on the printed object. Some aspire to be national museums like the National Print Museum of Ireland (www.nationalprintmuseum.ie). Others shine the spotlight on the work of one individual, for example the Bodoni Museum which is devoted to the works of the Italian typographer Giambattista Bodoni (www.museobodoniano.com). And yet others focus on a publishing house, for example the Oxford University Press Museum.

Quite a few museums have original machines or reproductions in working condition. Some are spread across a room or two while there are others with a whole campus devoted to them. Some of them have been in existence for a century and longer. Some, like the Gutenberg Museum in Mainz (www.gutenberg-museum.de), which was set up in 1900 with contributions from printers, publishers and machinery manufacturers have gone through multiple incarnations and have reoriented themselves for the twenty-first century. Quite a few museums have been set up in the last couple of decades as the importance of print heritage have been more broadly recognised.

How did these museums originate? Some of them are projects of national pride like the China Printing Museum at Beijing (www.printingmuseum.cn) which was opened in 1996 under the auspices of the Chinese government. It celebrates print as one of the four great inventions made in ancient China and chronicles the story of its development over thousands of years. On a much smaller scale is the municipal Cheongju Early Printing Museum in Korea which celebrates the earliest discovered book to be printed using movable metal types in 1377.

It is mainly printers who have invested in protecting and sharing their print heritage all over the world . They could be ambitious projects conceived by large print conglomerates like Toppan of Japan (see Case Study 1) or small family-owned presses (see Case Study 3) showcasing print heritage. Or it could be the passion project of an individual which metamorphoses into a public-private partnership (see Case Study 2).

The number of printing museums in Europe is so numerous that an Association of European Printing Museums has been formed to create an international printing heritage network (www.aepm.eu). Besides there are numerous historical societies which are solely focussed on print history and culture such as the Printing Historical Society in the UK, the International Gutenberg Society, and the American Printing History Association.

The Indian scenario
Museums enjoy a mixed reputation in India. On one hand, India's cultural and historical heritage going back to five thousand years are housed in them. But on the other hand, they are generally considered rather downbeat and relegated as places to be visited by children on school trips. Museums associated with technology and science are not only few in number but also receive the short shrift from visitors.

If one were to survey the present scenario in India with respect to printing museums, one is bound to be disappointed. Museums which could be classified as printing museums would hardly number more than three. And they would fall extremely short when measured against international standards. The Odisha Printing Museum associated with the Government Press in Cuttack is perhaps the only museum in India which is exclusively devoted to printing and has a comprehensive collection of machinery which cover all aspects of printing from the era of the letterpress to the era of phototypesetting.

When the press was being modernized, the then superintendent salvaged all the old machines instead of selling them as scrap. A dedicated building has been set aside for the museum which was inaugurated in 2014. However, none of the machines are in working condition and the museum is not visitor-friendly.

Christian missions were the major centres of print in the early days and introduced the art of printing to many areas in India. At the Danish Mission at Tharangambadi or Tranquebar, a printing press was established by Bartholomew Ziegenbalg in 1712 with Tamil and Portuguese typefaces procured from Halle in Germany. The Baptist Mission Press at Serampore near Calcutta was founded in 1799 by the missionary William Carey. Other mission presses include the American Mission Press (1817) at Mumbai, the Cuttack Mission Press (1837) and the Basel Mission Press at Mangalore (1841). In recent years, efforts have been made to recover the print heritage of these mission presses.

The Ziegenbalg House, a 300-year-old edifice at Tranquebar, has recently been renovated and efforts are being made to showcase the print heritage of the Mission. While much of the funding for the renovation was provided by the German Federal Foreign Office, donations were also received from Madras Printers and Lithographers Association, the All India Federation of Master Printers, and the Salem District Offset Printers Association. The Basel Mission initiated efforts to set up a printing museum in Mangalore in 2016. Though much of the physical infrastructure survives to this day at Serampore, a large part of the print heritage has been lost. There is no permanent display of printing history.

Some of the matrices for the typefaces designed for the Serampore Mission Press by Panchanan Karmakar and his son-in-law, Manohar Karmakar have been preserved by the family to this day and are occasionally lent to Serampore for exhibition. Since most of the efforts that have been undertaken under the auspices of the mission presses are not led by experts or practitioners of the print industry or by print historians, the showcasing of the print heritage and technology does not reach the potential it could have.

Quite a few generalist museums in India have print-related exhibits. The Goa State Museum in Panaji has a section on printing history which attempts to trace the five-centuries long history of printing in that state. The Ahmednagar Museum has the original wooden printing press which was used to print that city's first newspaper Vrutta Vaibhav (founded in 1855).

The museums in Pondicherry and Chandannagar, both of which were French possessions, have a token printing press on display. A lithographic stone here, a nineteenth century newspaper there, a few types that have been salvaged from the furnace, a sheaf of old printed material like labels and posters, is all that one can encounter in the few museums that are there in India.

Perhaps the largest collection of print machinery and memorabilia in India is in the hands of the members of the print fraternity. Thousands of printers, both large and small, across the length and breadth of India have saved, collected, or acquired items which take us back to the history of print. While some may have a handful of artefacts, there are others whose collection numbers in the hundreds. Many of these items are on display in their premises. Neither are these collections accessible to the general public nor can they be called museums.

Nowhere is the story of print in India explored, nowhere are the print practitioners of yesteryear celebrated, and nowhere are visitors able to understand the overarching role print plays in everyday life.

A Vision for Printing Museums
How should a vision for printing museums in India be developed? How many of them does India need? Where will the funds needed for the implementing the vision come from? How will the real estate needed for such ventures be acquired? Should we expect local governments to take the lead? Or should it be print associations? Or printing presses and publishing houses? Or individuals with a passion for print? Print historians?
It is evident that much of initiation and planning has to be done by print practitioners and print enthusiasts.

They are not only aware of the technology and processes which were once in use but are also best positioned to track down valuable print-related material and machinery which will form the core of any printing museum. Every city which has been a print centre would afford enough material for a printing museum and India can easily count a dozen such cities.

A preliminary road-map for printing museums would involve considerations about the extent of its activities, funding sources, collection of exhibits, and other practicalities. See Box for further details. The year 2022 marks the bicentenary of Bombay Samachar, the longest continually published newspaper in Asia. And there would be numerous such landmarks in the coming years. It would be fitting that efforts are made to initiate printing museums to mark these occasions.
CASE STUDY 1
Toppan Printing Museum
Tokyo, Japan
https://www.printing-museum.org
When digital technologies began to dominate printing in the 1990s, Toppan Printing, a leading global print solution provider, "sensed a need to preserve and pass on to future generations analog techniques and modes of expression related to printing culture that were at risk of being consumed by a wave of digitalization." The museum opened in 2000 and received a complete makeover in 2020. The focus of the museum is the 'History of Printing in Japan' which can be traced back to fourteen centuries.

Housed across two floors in the headquarters of Toppan in central Tokyo, the museum is staffed by eight curators. It has a Printing House where visitors can experience printing as it was done through the ages. The museum has managed to attract a regular stream of visitors over twenty years. The museum also serves as a centre for Printing Cultural Studies and hopes "to bring together insights from a wide range of perspectives and pass on to future generations knowledge of the vital role that printing has played in society."
CASE STUDY 2
The Type Archive
London, United Kingdom
www.typearchive.org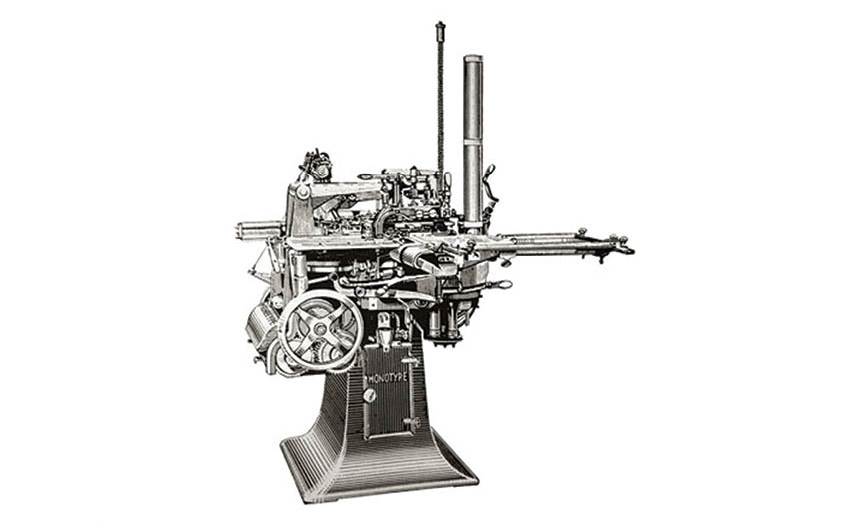 The writing was on the wall by the 1990s: the era of hot-metal types had ended after an extended run of nearly six hundred years. The few UK companies which still produced hot-metal types were winding up operations. Enter Susan Shaw! A veteran of the publishing industry, Shaw took up the gauntlet of preserving whatever could be salvaged from the ruins with a crusader's zeal.

When the Monotype Corporation went into liquidation in 1992, Shaw negotiated the purchase of the hot-metal division. The scale of its assets and archives was remarkable as Monotype was in operation from 1900 and maintained meticulous records and designed typefaces for over three hundred scripts. The collection was housed in a building which had earlier been a veterinary college.

The next acquisition of The Type Archive was a typefounding collection which had its roots in the sixteenth century. Types and matrices were considered the core of the printing industry and were passed on from generation to generation. When one master typefounder retired or died, his foundry would be acquired by an aspiring master typefounder. Through this process, Stephenson, Blake & Co of Sheffield had come to possess one of the most remarkable collections of typefounding history by 1937.

In 1996, Shaw negotiated the purchase of the entire collection which had material going back to the 1500s. In the same year, the Archive also bought the largest collection of wood type in the UK, which were used for printing posters and banners. All the three acquisitions were still in operation when they were acquired by The Type Archive and now constitute the National Typefounding Collection of the UK with over 8 million artefacts.
The funding for the acquisitions and the museum site were given by National Heritage Memorial Fund whose mandate, as a fund of last resort, is to save some of the most-loved treasures in the UK. The Type Archive has also raised funds from private sources and continues to run an active fund-raising campaign. It also has a functioning foundry where it manufactures and sells Monotype matrices to a variety of clients.
CASE STUDY 3
The Royal Press
Melaka, Malaysia
www.theroyalpress.my
When Ee Soon Wei, a young marketing and branding executive, returned home to Melaka to connect with his family heritage, he discovered that the 75-year-old family-owned press was barely functioning. It did letterpress printing in all the four scripts used in Malaysia: Roman (for Malay and English), Tamil, Chinese and Arabic (for Jawi).

The family had not made any fresh investments in the press for decades and the only reason for its continued operation was to provide a livelihood for its compositors and pressmen (and women) who had been working in the press for over half a century. It was only a matter of time before the press, which was operating from a heritage building, would have shut down with the passing of the older generation.

Soon Wei, who wanted to preserve this family printing heritage, considered various options to preserve the press. The city of Melaka, with its multi-cultural living heritage going back many centuries, had developed an ecosystem for the preservation of heritage monuments and neighbourhoods.

Drawing inspiration from this environment, Soon Wei began to convert the printing press into a printing museum with funding from the Sime Darby Foundation. He began by photographing the treasures of the press and this led to a collaboration with a documentary film maker to make a film on the press. Eventually, the film-making process took him to Germany where he met experts from the Gutenberg Museum who advised on how the museum could be designed.
Six years after he started working on the project, Soon Wei's dream of a printing museum became a reality in 2013. Housing a range of printing machinery (many of them still functioning), printing blocks and types, and print memorabilia like liquor labels, medicine boxes and bus tickets, The Royal Press aims to be a polyglot letterpress museum.

PRINTING HISTORY MUSEUM AND ARCHIVES
The institution which is proposed to set up should have two parts which go hand in hand: printing history museum and printing history archives. Material for both these areas will come from the same sources, that is, the print industry and print practitioners.

PRINTING HISTORY MUSEUM

Objective
The print history museum should showcase the following categories of artefacts.
Technology, equipment, and hardware as it evolved over the last two centuries and more
Imprints and other products produced by the print industry
People and the culture associated with print

Audience
General public
Print industry
Students from print technology and allied fields
School and college students

Interaction
Displays of machines and information
Live demonstrations
Workshops
Specialist print jobs

PRINTING HISTORY ARCHIVES
Objective:
Collect and preserve original records of printing organisations and associations.
Annual reports and product brochures
Design records and technical specifications
Business correspondence and papers
Other office records

Audience
Print historians
Print industry
Historians from other fields
Researchers from design and art

​Interaction​
Provide facilities for reference
Digital archives
Conferences and seminars
Publications
IMPLEMENTATION

Collection of Exhibits
From printing presses, flea markets, collectors and print enthusiasts
Refurbishment, repairs and, if possible, restore to working condition
Collect operating manuals

Funding and Administration
Determine the managing structure: trust, foundation, corporate body
Budgets, funding plan and funding sources
Identify and onboard key personnel

Museum Design and Curation
Identify museum site and design the physical space
Exhibition narrative and communication plan
Operationalisation
Collectibles (Illustrative list)

Type Foundry
Given the large number of scripts used for printing in India, type design and casting was an important part of the industry. A few cities emerged as type foundry centres. Special efforts should be made to acquire the machinery, punches, and matrices from these places. All their records, which constitute a valuable archive, should be acquired.

Re-purposed equipment & Working equipment
Many machines from the pre-offset era have been re-purposed for other uses. It might be possible to acquire these machines and restore them to their original function and maintain them in a working condition. This will help in giving demonstrations and conducting workshops.

Hot metal typesetting
For many decades of the twentieth century, hot metal typesetting was an important part of the print industry. Dominated by the likes of MonoType and Linotype, there were other brands like Bhisotype and Intertype. It might be possible to acquire functioning machinery.

Photo typesetting
There was a lot of development in photo typesetting and specialist cameras and other equipment were being used. A few specimens might still be available.

Types and type specimen books
The institution should try to acquire libraries of types for Indian language fonts. This might also be useful in the future design of digital fonts. Particular attention should be paid to wooden fonts and other non-metal fonts.

Other equipment
Proof presses
Hand Platen Machines
Manual Treadle Presses
Zinc block making equipment
Numbering equipment
Binding equipment and machinery
Lithographic stones and presses
Stanhope, Colombian and Albion presses
Paper and paper manufacturing
Related Arenas

Typewriters
Typewriters are closely allied with print technology and they have also become redundant in the last two decades. It might be possible to collect typewriters in Indian languages. There is a lot of variation in these models and the aim should be to have a representative collection.

Photography
Photography is closely related to printing and many developments in the printing of illustrations are related to this field. Photographic equipment and artefacts would be an excellent adjunct to a printing museum.

Design
Design has been at the core of every print job, be it a book or a poster or a packaging box. The role of designers in the print industry can be showcased in a printing museum.

Library
Besides a museum and an archive, the institution could also consider adding a library of books and periodicals relating to print, print technology, print history and other allied subjects. The library could also have a section for rare Indian imprints (printed before 1920).
Practicalities

Storage
While display might be the focus of the institution, it should also make adequate plans and provisions for the material which might be collected but not displayed. This would include creating adequate shelving arrangements, a proper cataloging system, and maintenance.

Human Resources
This is a crucial aspect of the institution and thought needs to be given to how much investment is required in this area. While many of the activities could be outsourced, it might be prudent to invest in resources for specialist knowledge of curating, print history, and museum/archive administration.

Collaboration
Printing museums will have to collaborate with each other, the print industry and associations, and print scholars and academics. They might want to partner with international printing museums for special projects and exhibitions.

Outreach
Any institution with a public audience will need to implement an outreach strategy to ensure that it is able to communicate its vision. This can be done through using a combination of old-world and new-age media.