Pamex 2023 preview: Acme; Arofine; Arrow; Alpna; Astra; Bobst; AV Global; Baba Global; Basis Systems
PrintWeek highlights the top 32 exhibitors, who will be showcasing their products and technologies at Bombay Exhibition Center, Goregaon, Mumbai. The four-day mega event will open its gates for visitors on 27 March 2023. Here is the first lot.
25 Mar 2023 | By PrintWeek Team & PrintWeek Team
Acme Rolltech | Hall/Stall - 2/A70
Acme will be showcasing its new engraving technology ACE, advanced channel engravings, for varied market segments. Sandeep Sharma of Acme Rolltech said, "Our ATAC and AHDW products give our customers' screen type embellishments for high opacity white and screen type raised effect through anilox without investing huge money in screen type offline or inline units."
Arofine Polymers | Hall/Stand - 1/J18
Acrosol 35, the company's latest product in this coating range, is water-repellent, heat-sealable and OGR (oil grease resistant) as well. Chaitanya Joshi of Arofine Polymers said the main purpose of having these three properties in a single product is to reduce the inventory levels at the customer's end.
Arrow Digital | Hall/Stand - 2/G18
The ArrowJet Hybrid Pro will be the eye-catcher at Arrow stall. It can offer high-quality printing at impressive speeds of up to 60-m and a resolution of up to 1600x1600-dpi; to handle a wide range of substrates.
Alpna Visual Packaging Aids | Hall/Stand - 1/G40

Alpna will showcase a number of products at Pamex 2023. These include M Cure Retrofit UV Systems; Rhino Dexa twin deck coater; Lab Testing Led and UV System; L Cure Pro LED UV systems; Eagle roller coater version 2.0 and X Cure flexo UV system.
Astra Chemtech | Hall/Stand - 1/B75
Attending Pamex for the first time, Astra Chemtech will showcase UV ink coatings, LED ink and UV flexo inks and coatings, and a range of adhesives, both water-based and hotmelt.
Bobst | Hall/Stand - 1/F52
At Pamex, Bobst will showcase the latest addition to its range of folder-gluers from its Nova series. The machine comes with a brand-new design and look, new HMI and a competent speed of up to 350m/min. At the show, the machine will run jobs showcasing specialised and complex designed boxes to highlight its functionalities as well as capabilities.
AV Global Technologies | Hall/Stand - 1/F21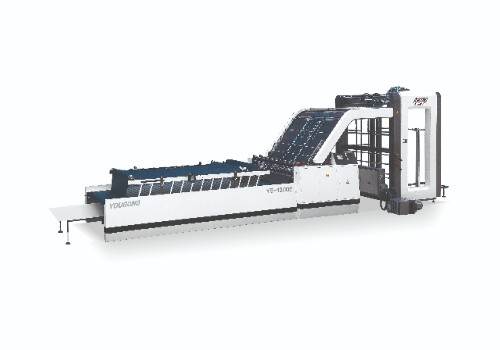 AV Global will showcase its hybrid two-feeder automatic flute laminator which can laminate three-, four-, and five-ply printed/plain and corrugated board. The machine offers servo best bottom feeder and automatic synchronisation of the top and bottom feeder which increases production efficiency, as well as the accuracy of sheets and control wastage of sheets.
Baba Global | Hall/Stand - 2/G07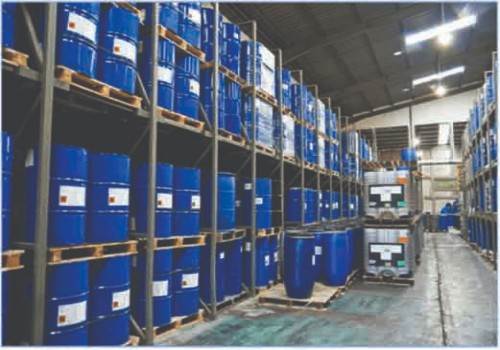 Baba Global is a specialty UV coating and adhesive manufacturer which has been in the business for the last 33 years. The company caters to the printing and packaging industry worldwide providing various solutions, such as UV coatings, cold and dry lamination adhesives, overprint varnishes and coatings, and much more. Other than these, the company manufactures some specialty products with high efficiency and effectiveness.
Basis Systems | Hall/Stand - 1/C69
Basis Systems will highlight the products from Enfocus and Ultimate Imposition at its stall. Gopal Krishnan of Basis Systems said the Enfocus Switch automation will be of immense interest to the visitors as well as the flagship Pitstop products. Imposition from Ultimate will also be of great interest to book printers, label printers, packaging units and digital printers.