Making print advertisements disruptive
At a time when advertisements in newspapers are having less impact than before, ClearTrip's recent one in a leading newspaper proves it is not the case. In a panel discussion, Cleartrip and Talented deconstructs the process of making it to show how blending the old and new can give readers a unique experience.
11 Nov 2022 | By Pooja Mahesh
What does it take to plan and execute an advertisement from start to end? Was it able to achieve what it set out to? These were some of the questions that were discussed in a panel discussion that was held as a part of the Show & Tell programme of the PrintWeek Awards 2022. The panel was moderated by Noel D'Cunha, managing editor, PrintWeek and Raahil Chopra, managing editor, Campaign India and had Kunal Dubey, chief marketing officer - Cleartrip, PG Aditya, chief creative officer and co-founder, Talented and Pooja Manek, creative and founding member, Talented as panellists.
The session had the panellists discuss the process of making the viral advertisement that was put out on Times of India during the festive period. The festive period meant that a lot of companies were going to put up sales, particularly ecommerce companies. "We are all familiar with seeing seven to eight pages of discount-led advertisements from top e-commerce companies wanting you to shop more and many people save up for this and go through the paper to see the kinds of discounts you can get. Cleartrip, which is a part of the Flipkart group, also had some amazing travel offers that were rolled out in this period. So, Dubey came to us with a very interesting brief," says Aditya.

Working on a very tight timeline, Aditya's team was able to come up with a campaign that made effective use of the festive period sales. "While they would have had big budgets for these, we had one-tenth of that for our advertisement. So our focus was how we make an impactful point with a small budget," says Dubey.
Though print was not the initial choice of medium, it proved to be a correct choice given the response they had for their advertisement. Even with not much to work with, he recalls how Aditya and Manek came back with an idea in the next 36 hours. While framing the idea took little time, the technology behind creating the advertisement took around two weeks.

After several rounds of testing and collaborating, the final version of the advertisement took shape in around 18 to 19 days. Published in the second half of September, the advertisement generated a lot of conversation. It read, "You can buy these bed sheets or curtains, or you could fly to Kochi. This season, you could buy a pair of new sneakers, or chill barefoot at another destination. We're here to help you make better decisions. Choose trips over things, by scanning the QR code for any ad in this newspaper and unlock incredible travel offers instead."

ClearTrip created a micro-site which opened once the QR code was scanned. The option to scan any advertisement in the newspaper through a scanner present on the website to see a travel offer (flights, hotel bookings, etc) from Cleartrip for the same or similar budget was a key highlight. For example, if an e-commerce brand is offering an expensive phone worth Rs.50000 at a 50% discount, upon scanning you would be shown a hotel in India or abroad that has slashed its rates by almost 50%.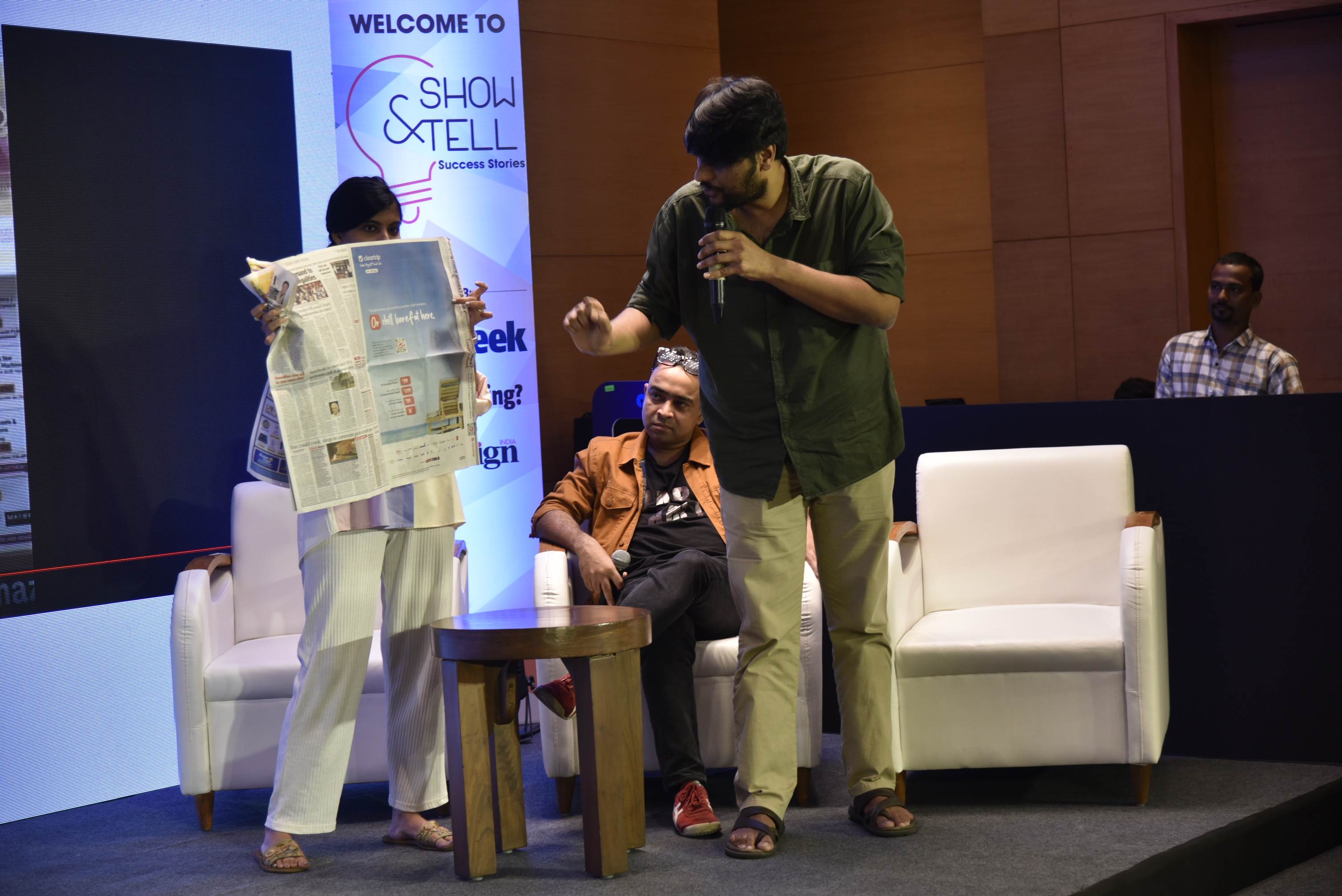 As a result, the advertisement made people rethink their spending and urged them to travel instead of buying something that might be unnecessary. Highlighting the intent that the brand wanted to create with this idea, Aditiya says, "When every brand is trying to come and tell you to buy their products over its competitors, for Cleartrip to come and say - 'all of this, or a trip to Bali' was a completely different mental state that we wanted to take people to. If Cleartrip was able to take even 10% of the consumers' purchasing power, our work was done."

It was an interesting play on the psychology of selling. More often than not, advertisements feel normal and look similar and those who are really interested in it go for it. However, rather than looking at print as the traffic medium alone, it was looked as an opportunity to create conversations, offline and online. Though print media advertisements may not have the same vigour as it used, if it is used smartly like ClearTrip has done, it has the potential to augment the readers' experience of engaging with them.
When the advertisement did get published, there was indeed lot of buzz around it, particularly online as there was numerous conversations on how Cleartrip had won 'print during the festive season'. "With this particular advertisement, we got so much love for it on social media and it organically created a lot of conversation online. This is the power of doing something on a traditional medium," says Manek.
"We speak a lot about how social ideas are not just the ideas that are created on social, but the ones that end up on social. Anything that happens offline has a viral opportunity. The power of the traditional medium gets so much more powerful when there is a social leg to it." She also pointed out, that everything goes online as everyone has an additional
screen with them and nothing can stay solely offline.

"The beauty for me was that we were not competing with other travel companies. It was about getting in there and having fun, hijacking and spoofing all the e-commerce campaigns that were going out and managing to still be relevant on the same occasion," states Dubey. He also added that the brand chose the print medium since the idea would be lost due to the barrage of impressions that get thrown on digital anyway. He adds, "This was not just to grab attention, but was also a starting thread for conversations. Even today, I don't think there's a better medium than print, to start a new conversation." The success of the advertisement proves that print media can still be as relevant as before if used thoughtfully. The advertisement also showed that print media can be disruptive, interactive and fun, if it is done well.