An AI recipe for image processing workflows
Dainik Jagran Group, as part of its automation journey, has brought in Claro for its high volume image processing requirements. PrintWeek finds out what's unique about this system, which has also been adopted by various other newspaper groups in India
29 Apr 2021 | By Aultrin Vijay
Established in 1942, Dainik Jagran is one of the leading newspapers in India and a flagship brand of Jagran Prakashan – one of India's top media and communications groups. Today, the Hindi-language daily has a readership of over 5.59 crores, with 37 editions in 11 states. It has also been the largest read daily of India for the last consecutive 21 rounds of the Indian Readership Survey (IRS).
These statistics show the scale of newspapers produced each day by the organisation. And to maintain quality across the board, the Dainik Jagran Group has been adopting new technology solutions to stay ahead of the curve.
Speaking of which, the company in September 2019 installed Claro image enhancement software developed by the Netherlands-based Elpical Software and marketed by TechNova to replace its manual image processing. The software is capable of processing and churning out over 1,000 images per hour during peak production hours, which has proved to be a boon for Dainik Jagran in many ways.
Describing the impact of Claro in the organisation's business, Sandeep Gupta, executive director at Dainik Jagran Group said, "Claro has automated our image processing and optimised our image workflow to meet our production deadlines. We have greatly improved our image quality, which has resulted in Dainik Jagran having a more refined print newspaper."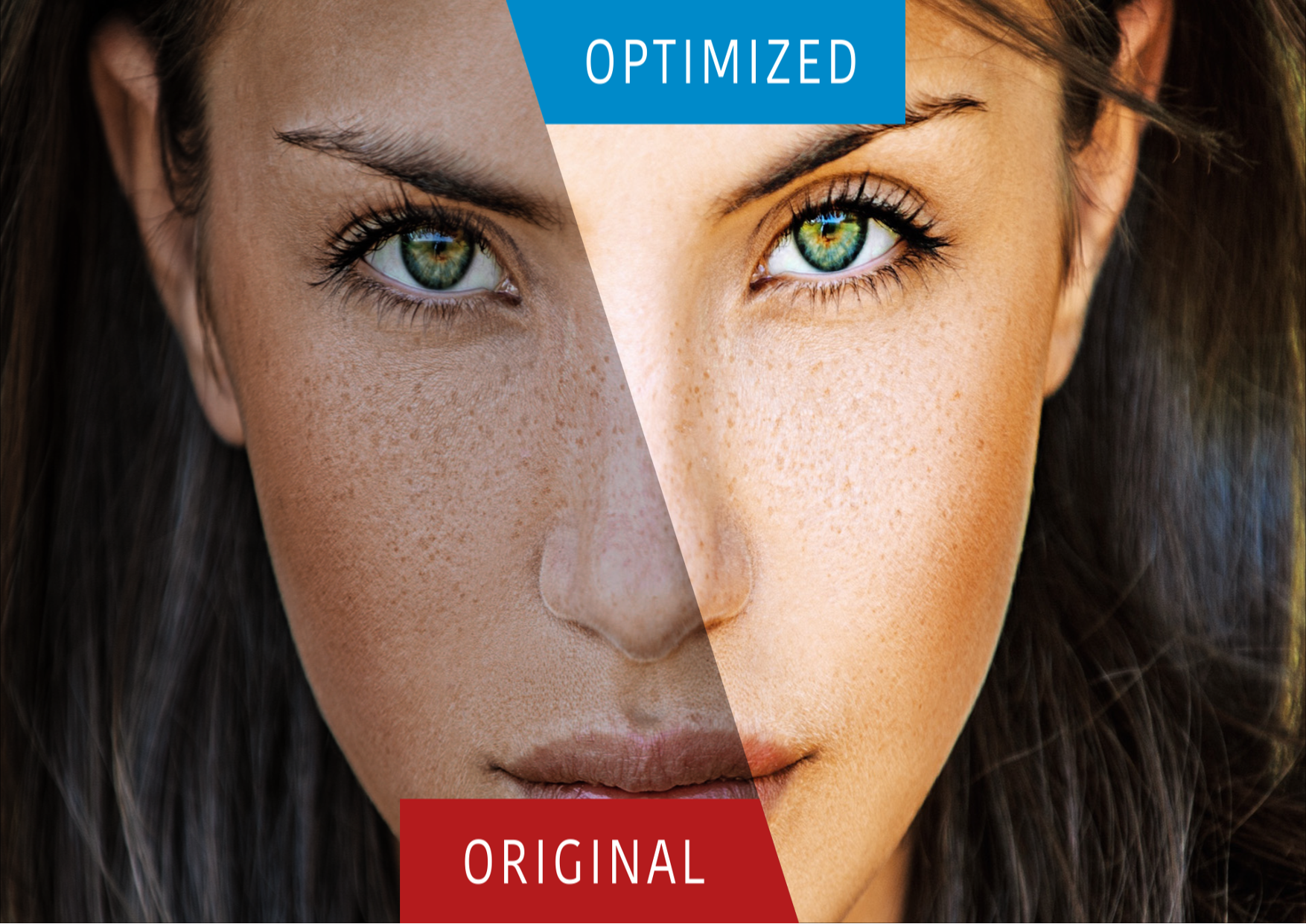 Amit Khurana, COO at TechNova played a key role in introducing the software to Dainik Jagran. Khurana was confident about Claro, as it was one of the successful products that were available with TechNova and that has been installed in many other prominent newspaper organisations such as Malayala Manorama, Dinamalar, Dainik Bhaskar and Eenadu in India and Nine Publishing (Australia), Gannett (US), New York Times (US), to name a few.
Meanwhile, Richard Laframboise, founder and president of News Hub Media says that he is pleased to work in partnership with TechNova to provide Dainik Jagran with the Claro V12 release and expanded processing capability.
Laframboise owns NHM and is a well-known figure in Indian newspaper circles. He says, "The TechNova-NHM product portfolio and service offerings are providing India's publishers and printers with the best in technology and custom solutions from an experienced newspaper and print implementation team at a time of transformation in the India publishing industry".
Functioning of Claro
According to Khurana, Claro is an automated, intelligent image enhancement software. The software is capable of processing high volumes of images utilising automated toning functions and controls to achieve consistent, high-quality results. The server-based software can be used in either physical or virtual environments.
The highlighting feature of Claro is that it supports multiple concurrent processing of images – capable of processing over 1,100 images per hour. It also comes with three support workflow types: automatic (no human intervention); semi-automatic (problem images are recognised after processing and sent to operators for approval); and pre-toning or manual (all images are processed and then sent to operators for approval and/or further toning or correction).
Claro examines each incoming image identifying and analysing sharpness, brightness, contrast, colour balance and more and then applies proper toning and image enhancement based on the available data. The software integrates with Google Vision AI engine to provide image understanding, auto-keywording and specific business intelligence-based toning for brands; and integration of Remove.bg to automate the creation of accurate cut-outs and editable clipping paths.
USP of Claro image enhancement solution
According to Claro, the software provides a significant and immediate ROI and consistent, high-quality images across websites and publications for all digital and print content as well as the following operational and technology benefits:
Concurrent image processing that will scale with image volume
Automated processing based on Google Vision or local metadata
Multi-site access via server-based infrastructure
Integration with leading third-party tools such as Google Vision and Remove.bg that significantly improves the Claro integrated solution
Workflow flexibility
Claro functionality enhancements with new and extended toning criteria and operational functionality

Software strengths
Claro also features excellent artificial intelligence capabilities for soft-masking to identify and tone various elements of each image by leveraging Google Vision AI engine. The Google Vision data is used by Claro for intelligent toning based on keyword results, dynamic cropping using face detection, comprehensive skin tone correction with Vision's capability to identify all faces in an image, and extensive auto-keywording and SEO protocols.
Moreover, the Remove.bg integration into the Claro workflow for background removal and automatic cut-outs and editable masks is cost-effective on a per-image basis and significantly decreases manual work by 80%.
Claro's Photoshop Inspector plug-in is a component of the software. It makes it easy for the Photoshop operator to open both the original and Claro-processed images side-by-side for comparison. The operator has the option to approve the processed image back into the Claro image workflow or use Photoshop to fine-tune the image.
The software can be set-up with multiple channels for image processing, clipping, routing devices and purge. The channel settings can be targeted for specific image types or processing based on the metadata.
Test and trial phase
To be precise, Dainik Jagran tested the Claro Version 12 in September 2019 with the help of Technova Imaging Systems and its partner News Hub Media (NHM), which provides innovative systems to establish and enhance automation and efficiency in publishing and media with operations in the Americas, Europe, Middle East and Asia.
NHM also provides comprehensive personalised services to its customers – from the largest newspaper group in the USA to hyper local, weekly newspapers and for magazine publishers, web printers and digital press operations – across the globe.
The test and trial process included implementation of Claro set-up with full functionality and production capabilities for a limited duration. The trial period included the setup of image processing channels with client-specific settings based on Dainik Jagran's image quality requirements. Based on Dainik Jagran's daily feedback during the trial, the software was fine-tuned to exceed the photo editor's expectations.
However, it should be mentioned that Claro only enhances the images and is not part of the colour management process.
Ease of use
Claro has been designed to be incredibly easy to use. Claro is invoked by dropping an image file into the input folder and the processed image is available in a few seconds in the output folder.
All of the multi-stage processing occurs in the background and will not affect the user's workstation access. The image is quality-checked, routed to corresponding channels based on quality and enhanced, resized and remains as an RGB file or converted to either CMYK or Greyscale according to the naming convention. Moreover, Claro has been fully integrated for designers and editors using InDesign or selected CMS systems.
How it benefited Dainik Jagran
Claro greatly improved the production workflow at Dainik Jagran. Although, at first, the company was unsure how impactful Claro could be on its workflow. However, within just a few days of installation, Dainik Jagran was running Claro-enhanced images in the daily newspapers. Since then, Claro has become an integral part of the production process so much so that the company could not be without it.
According to Dainik Jagran, Claro maintains consistent image quality and has increased efficiency in the image workflow by substantially decreasing the number of images that were manually touched up. The productivity gain in the company's operation and the capability to further improve with Google Vision and Remove.bg are said to be the significant factors in Dainik Jagran's ongoing investment in the Claro platform. Dainik Jagran now has an automated image enhancement workflow that improves its operation, saves time and is cost-effective.
According to Dainik Jagran, Claro has replaced the manual process of enhancing images with a process where an operator can choose to inspect a processed image and compare it to the original and then approve or fine-tune based on the results.
Where it took minutes to enhance images manually, now takes only seconds with the help of Claro image enhancement tool. Dainik Jagran now has the flexibility and control to establish channels based on image type, publication requirements and workflow.
"This has substantially reduced our workload with significant time-saving and improved our overall image handling and resulted in higher quality images in our newspapers," according to the company.
Claro at Malayala Manorama
Malayala Manorama was founded in 1888 in the small town of Kottayam, Kerala. Today, the Malayalam newspaper prints nearly 2.4 million copies of the flagship daily – Malayala Manorama – from 19 centres across India and the Middle East, including Dubai, Bahrain and Qatar. It also boasts almost 10 million daily readers.
George Jacob, executive director at Malayala Manorama visited the News Hub Media stand at IFRA Kolkata 2016 and suggested a trial at Malayala Manorama. Prior to the introduction of Claro by NHM, Malayala Manorama was utilising an automated image enhancement software.
Susheel George, deputy general manager of quality assurance at Malayala Manorama explains, "After rigorous testing with the NHM team, we discovered that Claro was better than any other automatic image enhancement software available."
According to George, after implementing Claro, Malayala Manorama's productivity has been expanded, and "the auto colour correction provides an enhanced output quality that benefits both customer and reader".
"We have been receiving considerable appreciation from our most valuable readers for the improved image reproduction," George concludes.