Flipkart's sustainable packaging drive and design innovations - The Noel D'Cunha Sunday Column
The best time to plant a tree was 20 years ago. The second-best time is now. How has this proverb helped Flipkart in its sustainability drive as Noel D'cunha finds out
07 Aug 2022 | By Noel D'Cunha
Since 1 July 2022, India has imposed a ban on single-use plastic items, including straws, cutlery, earbuds, packaging films, plastic sticks for balloons, candy and ice-cream, and cigarette packets, among other products. The reason: India, which uses about 14 million tonnes of plastic annually, lacks an organised system for managing plastic waste, leading to widespread littering.
Flipkart Group companies, including e-commerce marketplace Flipkart and leading fashion destination, Myntra set out to reinvent ways to adopt sustainable packaging and eliminate 100% single-use plastic packaging. It worked with several stakeholders.
Flipkart claims it became the first eCommerce company to become an active proponent of the initiative to eliminate single-use plastic. Additionally, in July 2021, more than 75% of Flipkart's seller-fulfilled shipments have also been processed in sustainable packaging. This covers more than 700 hubs across India. Flipkart has taken various steps in this journey, including analysing and studying circular economy models, looking at ways for packaging optimisation, creating national standards on packaging materials to reduce waste in our supply chain, and promoting reusable materials while encouraging green packaging.
How has Flipkart achieved this? The company introduced scalable, sustainable alternatives such as eco-friendly paper shreds, replacing poly pouches with recycled paper bags, replacing bubble wraps with carton waste shredded material and two-ply rolls, to name a few. "Throughout this process, Flipkart also ensured that it complies with all EPR regulations. Through its network of recyclers, the equivalent quantity of single-use plastic going to consumers is fully recycled," says Dharashree Panda, director for sustainability at Flipkart.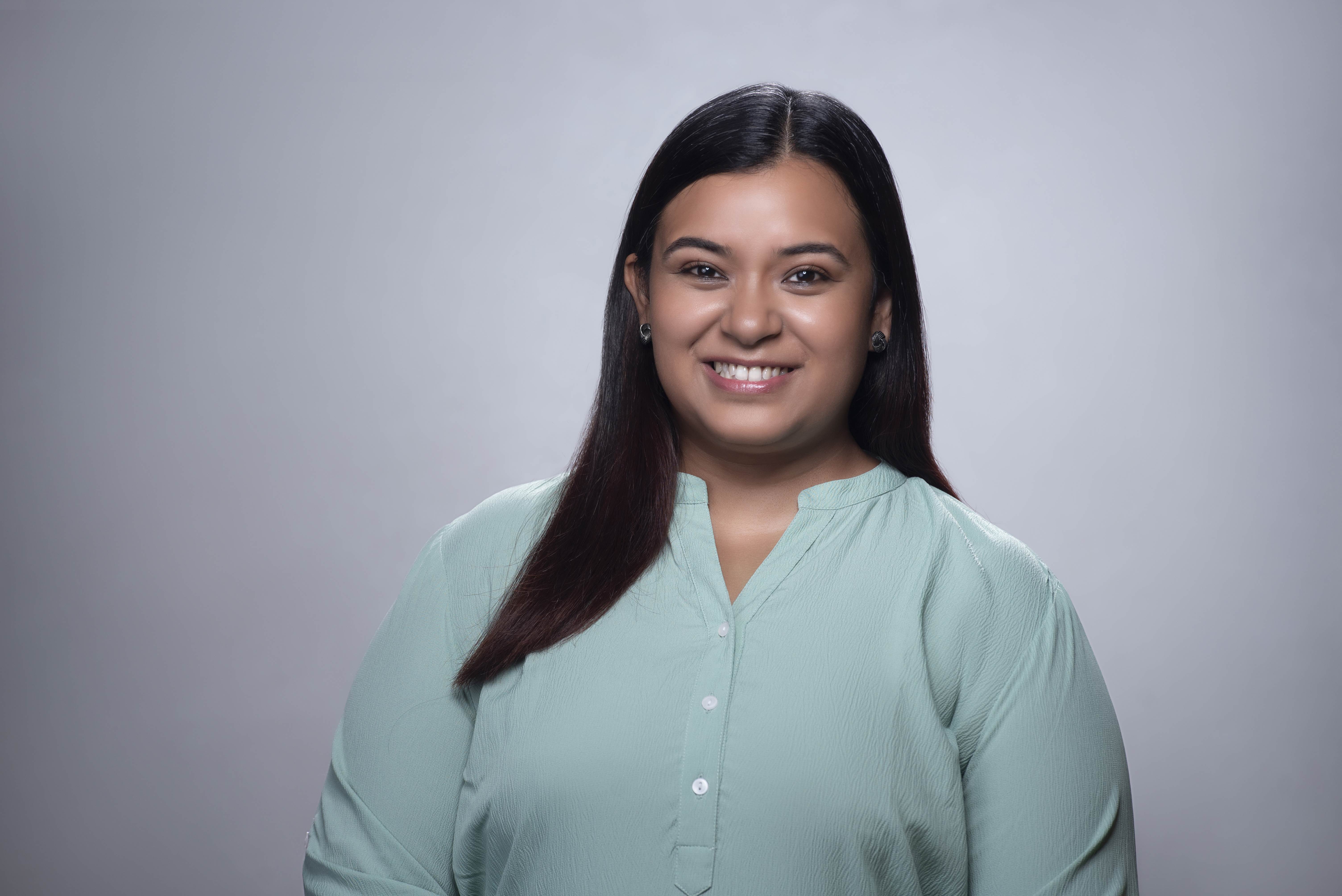 Dharashree Panda, director for sustainability at Flipkart
Packaging R&D
According to a recent France-based Organisation for Economic Co-operation and Development (OECD) report, less than 10% of the plastic used across the world is recycled. It also found that 460-million tonnes of plastics were used in 2019, nearly doubling since 2000. The amount of plastic waste doubled to 353 million tonnes during that time. In its global plastic outlook, the report stated that only nine per cent of plastic waste was recycled, while 19% was incinerated, and almost 50% went to sanitary landfills.
The report also stated that the Covid-19 pandemic saw the use of plastics drop by 2.2% in 2020 as compared to the previous year. However, single-use plastics rose, and overall use is "projected to pick up again" as the economy is in growth mode.
Flipkart has been investing in R&D as part of its work around sustainable packaging and alternative materials.
"The platform has delved deep into the nuances of packaging material design to reduce the dependence on the evolution of the packaging materials or supplier ecosystem," says Dharashree Panda.
An important Flipkart initiative is the company's eCommerce-ready packaging, where Flipkart has been able to ship close to 15% of products without adding a secondary layer of packaging.
Panda says, "Flipkart's ambition is to reduce the need for an outer layer by working with brands across apparel, electronics, and home furnishings to ship products in the original manufacturer/brand packaging. Flipkart is also working towards making sure that the packaging used does not cause any deforestation by scaling the use of packaging developed from recycled and alternative materials."
Support from partners
Panda says, "Perseverance is what underlines our sustainability efforts." Flipkart teams continued to find opportunities across the country to reduce and reuse packaging, replace single-use plastics across our outer packaging needs, and recycle plastic waste generated in the supply chain to ensure zero waste to landfill across all Flipkart operations.
Flipkart and Myntra partnered with Canopy, a not-for-profit environmental organisation, for responsible sourcing of sustainable packaging and man-made cellulosic fibres.

Flipkart Group has committed to Net Zero carbon emissions by 2040
"Flipkart has joined Canopy's Pack4Good and CanopyStyle initiatives such as exploring and sourcing or designing of reusable/refillable shipping boxes to reduce corrugated paper and paperboard; encouraging the use of recycled, reusable and/or FSC certified paper and packaging as well as sourcing products with responsibly sourced man-made cellulosic fibres; designing and implementing systems that minimise the use of packaging materials; increasing the utilisation of recycled materials in packaging; utilising reusable packaging systems for intra business applications; increasing the use of digital communication, marketing, and accounting systems; adopting best practices including research and applying emerging and circular economy innovations; and increasing the use of responsibly sourced man-made cellulosic fibre for in-house products including rayon/viscose, lyocell, and modal," informs Panda.
Besides, Flipkart has collaborated with WWF India on a case study that showcases how larger collaboration with ecosystem partners is crucial to building a circular economy. This is also an effort to showcase our journey and learnings with the ecosystem and everyone who wants to build sustainability as a core strength.
For example, the case-study shows 75%+ units through seller-fulfilled operations delivered in sustainable packaging as of Sept 2021. Likewise, 85% of total sellers made the switch to non-plastic packaging. There was a 3x jump in the number of sellers switching to sustainable packaging (compared to July 2020), indicating that the seller network understood sustainable packaging. Additionally, there was a 20x jump in the number of units being sent in sustainable packaging in the marketplace since this initiative's inception.
Also, Flipkart has collaborated with WWF-India under the Un-Plastic Collective (UPC) - a voluntary, multi-stakeholder initiative to drive corporate action toward solutions on plastic leakage. Panda says, "The aim was to unlock barriers to circularity and create new business models to transform the plastic packaging sector by amplifying the collective voice of multiple stakeholders across the value chain."
Panda adds that Flipkart is working with all policymakers, including state governments across the country and other ecosystem stakeholders, to understand how it can provide a conducive and feasible transition path to lakhs of its seller partners and partner brands to gradually adopt sustainable packaging alternatives that could be affordable, scalable and widely available to them.
EV fleet in logistics
Flipkart's journey towards electrification began in 2017 with pilot projects in major Indian cities, first with electric bikes (e-bikes) and subsequently with electric vans (e-vans). Panda says, "The pilot phase has had its challenges and learnings, but it gave Flipkart the confidence to commit to an ambitious EV100 target. Flipkart understands the relevance of electric mobility in achieving both business and sustainability goals and is committed to paving the way for greater adoption of electric vehicles (EVs) across the country."
Flipkart is one of the first players to commit to transitioning to 100% EV fleets by 2030 and has signed up with the Global EV 100 initiative. "Flipkart is well-positioned to boost EV adoption across the country including Tier-2 cities and beyond, by working with ecosystem partners to deploy 25,000+ EV fleets by 2030," emphasised Panda.

Flipkart is one of the first players to commit to transitioning to 100% EV fleets by 2030
To achieve the milestone, Flipkart has formed partnerships with ecosystem players, primarily OEMs such as Mahindra, Hero Electric, Piaggio, and Euler Motors. The company communicated demand, delivery requirements, and proposed vehicle specifications (including signing the EV100 commitment). After agreeing on performance and reliability requirements, Flipkart partnered with several e-logistics vendors across cities, including tier-2 and tier-3 cities. Their operations include developing market experiences, demonstrating demand for appropriately sized vehicles, and facilitating an ecosystem for driver training.
Currently, Flipkart has more than 2000+ EVs in its logistics fleet and has already deployed EVs in multiple locations across cities including Delhi, Bengaluru, Hyderabad, Kolkata, Bhubaneswar, Guwahati, and Pune, to name a few.
Net-zero targets
In alignment with the Government of India's commitment to Net Zero by 2070, the Flipkart Group recently committed to Net Zero carbon emissions by 2040, becoming the only eCommerce company in India and one of the only 12 Indian companies to have committed to net-zero targets so far.
Flipkart has undertaken initiatives to determine it stays on the path to a sustainable future. Flipkart is one of the eCommerce companies to have an industry-first EPR (extended producer responsibility) authorisation where Flipkart has committed to collecting back the entire weight of the packaging that we use.
Panda informs, "To achieve this goal, the Flipkart Group has set its carbon targets aligned to the best practices set by The Science Based Targets Initiative (SBTi) which provides a clear-defined pathway to reduce greenhouse gas (GHG) emissions across operations to prevent the worst effects of climate change and thereby future proof the business."

75% of Flipkart's seller-fulfilled shipments have also been processed in sustainable packaging
Flipkart also focuses on waste management, with a long-term goal of zero diversion to landfills. It began with a focused pilot at Flipkart's Bengaluru corporate campus, which has gained significant traction regarding waste segregation and overall reduction. "Flipkart's ongoing focus area is to drive the same rigour and outcomes across its extended operations, supply chain, and in specific areas such as e-waste, among others," says Panda.
She adds, "Flipkart's large supply chain facilities are being built with ambitious sustainability targets around energy and water wherein our data centre in Hyderabad runs largely on renewable energy and many of its large warehouse projects are being constructed in line with IGBC's Green Building Guidelines."
As the world battles environmental issues, more organisations will have to commit to lead the charge to protect and preserve the planet for future generations. "Flipkart is committed to the sustainability cause and understands the need for ecosystem collaboration to build sustainable solutions for the future," concludes Panda.