Bobst packs a punch for converters - The Noel D'Cunha Sunday Column
Bobst unveiled a raft of new products in June.

In this Sunday Column, the event's Bobst team – Jean Pascal Bobst, Raphael Indermühle, Bodo Junge, Patrick Graber, and Sara Alexander discuss what these new products mean for the packaging world with Noel D'Cunha at the Bobst Competence Centre in Laussane
31 Jul 2022 | By Noel D'Cunha
Noel D'Cunha (NMD): Mr Bobst, healthy sales in 2021 (CHF 1.563 billion), operating results EBIT (CHF 99 million) and net result (CHF 93 million) for BOBST Group...
Jean-Pascal Bobst (JPB): It would have been even better without the supply chain issues, which created at least a CHF 70M to postponement to following year 2022. Now with Russia-Ukraine conflict, this will add more impact on Bobst turnover to amounts of CHF 40-million to 50-million per year.

NMD: What are the trends in the industry?
JPB: There are four activities in which Bobst operates: labels, flexible packaging, folding carton and corrugated. We have seen steady growth in labels. Both technologies, flexo and digital, are co-existing even as digitisation of operations is taking place. The brands are demanding fast turnarounds (faster time to market), as a result, the labellers are required to hasten their operations. This is where digitalisation is taking place.

The flexible market continues to grow while folding carton remains strong thanks to sustainability aspects. New consumer habits are driving the demand for new types of carton packaging, hence quick turnaround is the name of the game here. The corrugated market, too, has seen a strong market growth on the back of eCommerce dynamics.

Sustainability has started to play a bigger role. Innovation is the answer to flexible market demands.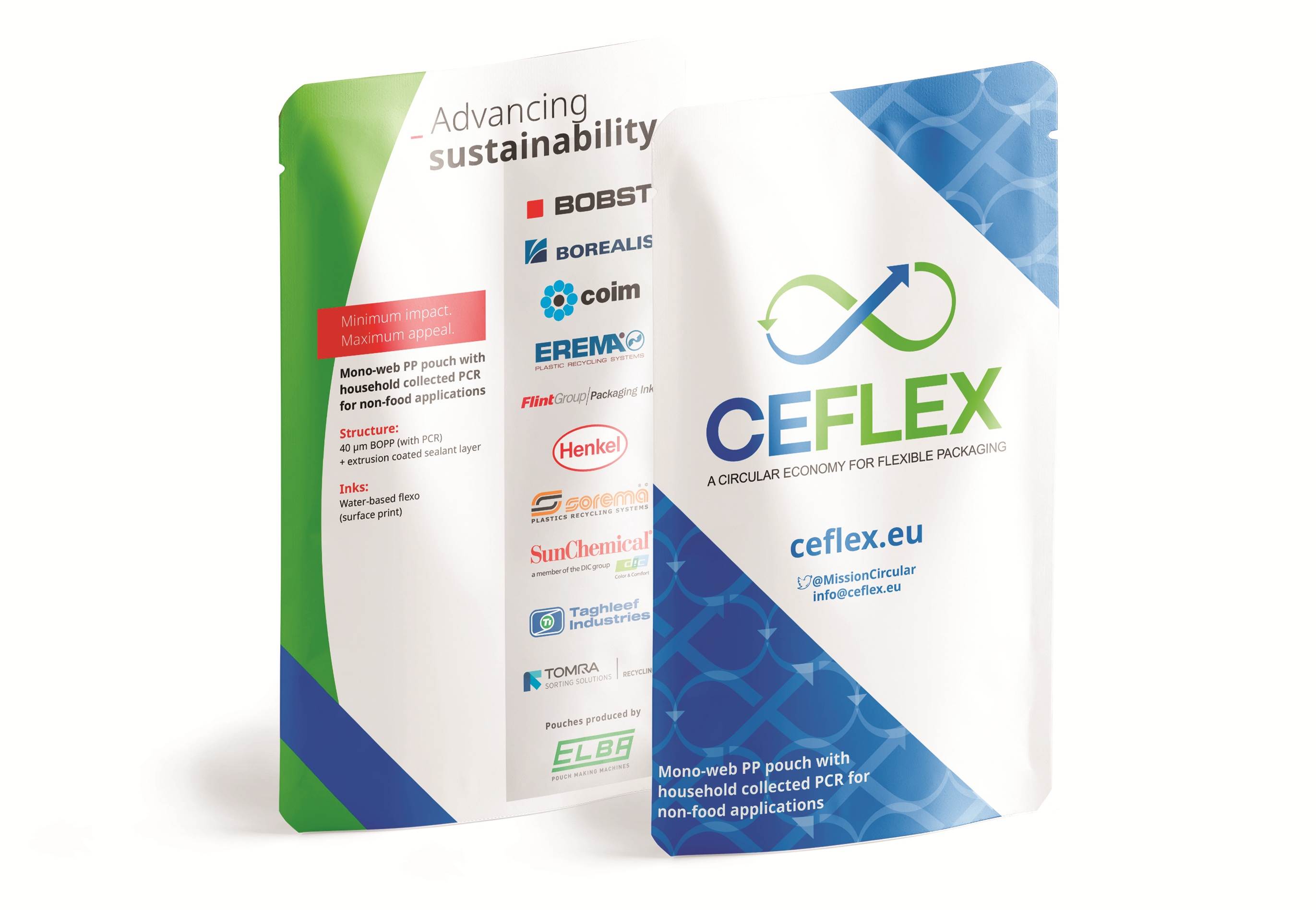 NMD: You said the future will be driven by even more connectivity and proximity, more digitalisation and flexibility, more automation and productivity and more sustainability and responsibility. Why?
JPB: Back in 2020, Bobst revealed an industry vision based on four key pillars – connectivity, digitalisation, automation and sustainability. Recent world events have accelerated the need for these as never before. Now, these four pillars have become the cornerstones of not only the Bobst strategy, but also the entire packaging environment.

While it was impossible to predict world events of recent years, like the pandemic, global conflicts, and subsequent consequences for our industry such as shortages of materials and manpower, we did correctly identify the overall packaging industry trends. While these trends have undoubtedly been accelerated, Bobst has implemented a strategy and built a portfolio of solutions and services that enables converters and brand owners to thrive even in this new packaging world.

(l-r) Sara Alexander, marketing manager- flexible packaging and ​Bodo Junge, product marketing director- die-cutters and hot foil stampers
NMD: Mr Indermühle, do you think the packaging value chain can be connected?
Raphael Indermühle (RI): Yes, the new and updated Bobst Connect is a solution that has the ability to give clear visibility of the production process to converters and brand owners. It provides digital solutions to prepare, produce, react to, maintain and optimise the production workflow of a job. The newly launched version offers a host of features and functionality to help customers optimise their packaging at every stage. By linking up every single step of the process, Bobst Connect heightens efficiency, control, and data knowledge, improving quality and efficiency across the value chain. It's a cloud-based solution.

NMD: What are the key features that Bobst Connect offers in terms of equipment monitoring?
RI: Many. It offers key machine status such as warnings, machine health and productivity trends. It also offers a specific and customisable dashboard per equipment type.

Within Bobst Connect, there's also the new Bobst Helpline Essential for non-connectable machines. It is a remote assistance service that allows customers to have access to video streaming and high-priority connection with Bobst technical services specialists for quicker troubleshooting and issue solving. We estimate that around 50% of cases will be solvable via streaming.

NMD: Mr Junge, there is a raft of other new products that Bobst has launched, and added new features to the existing ones. Let's take them one by one – the new Accucheck Recipe Editor for folder-gluers...
Bodo Junge (BJ): In 2020, Bobst introduced a new device, an inline inspection system in the Accucheck, which carefully checks carton blanks for defects and guarantees complete quality consistency. This new Recipe Editor allows users to create and edit Accucheck Recipes remotely within the Bobst Connect platform and send these recipes to several Accuchecks on the production floor.

What it does is leverage the PDF data of the packaging artwork to significantly shorten the set-up time. As a result, it enables higher shop floor productivity, while also increasing quality and reducing waste by limiting the potential for human errors.

(l-r) Patrick Graber, strategic marketing- manager narrow-mid web and Raphael Indermühle, head of business unit service and performance
NMD: Mr Graber, according to Smithers data, the label market is growing at a CAGR of 4%, 30% digital adoption in terms of value and 13% in terms of total label print volume. While flexo, toner, offset, and gravure are holding on or are on the decline, inkjet technology is on the rise. Bobst's mantra of serving the label industry is: from one to million labels...
Patrick Graber (PG): A label converter has several pain points. The prominent ones are: finding a sustainable solution, being flexible and agile, efficient, and managing workforce and profitability. We believe that label converters can optimise their product offering and efficiency only by having multiple printing technologies, which enables fulfilling every job using the most appropriate technology. In order to answer in the most efficient way to market trends and converters needs, wide range of applications and substrate versatility is crucial.

In Bobst, to shape the future of label production, we have, what we call the OneLabel portfolio.

NMD: What is it?
PG: It's our product portfolio for labels applications including three different technologies, flexo, digital and all-in-one. Digitalisation is key for us across the Bobst narrow- and mid-web portfolio for more automated presses and equipment. We don't talk only about digital printing, but digitalisation. It's the integration of existing Bobst technology for a robust end-to-end production line, which will culminate in one modular portfolio. A fusion of digital and flexo for a range of production requirements – ultra short-run to ultra long-run and everything in between.
NMD: What about the new Digital Master 340 and 510 presses?
PG: These presses will come in only digital and a combination of digital and flexo modules thanks to its modularity based on a single platform. These presses were launched in March 2022, it's the evolution of the Bobst Master DM5. It fundamentally changes the way label production is set up – fully digitalised from the PDF, with 100% inline inspection as a closed-loop, to the final embellished and finished labels across one unified workflow.

NMD: Mr Junge, for corrugated production, Bobst has introduced the new Expertline...
BJ: Yes, the Expertline consists of the E Expertcut 1.7 I 2.1 and the E Expertflex, and is a large-format converting line combining flatbed die-cutting and post-print flexo process, ideally suited to producing eCommerce solutions. Combined with Bobst TooLink technology, which ensures maximum uptime, the Expertline has a production capacity of up to 20-million sqm.

NMD: In the folding carton sector, Bobst has announced the new Speedset. What is it and why is it needed?
BJ: Faster time to market is what the brand owners demand. Speedset is an enhanced set-up time reduction pack available on all flatbed die-cutters. This pack considerably reduces changeover times and increases output. The Speedset pack includes improved ergonomics, such as an additional 15" screen at the feeder for a faster set-up of the optical registration system. Increased automation is also part of the pack, like pallet lifting for each new job set-up. TooLink is included to digitally connect the tool with the machine to exchange job data within seconds.

NMD: The other highlight launches this year have been the success of Masterline DRO, the Mastercut1.65 PER, the Expertfold165 eCommerce and the Novafold 50/80/110...
BJ: Yes, the Masterline DRO is a new rotary die-cutting solution that offers more performance, and value, and it equips the corrugators with an automated, connected and ergonomic solution. We have already installed seven machines in the last six months.

The Mastercut1.65 PER is the only flatbed die-cutter in the market, which is able to process folding carton, corrugated and litho-laminated board ranging from 0.5mm to 2,000gsm, single or double flute. Two machines have been installed, and we have already many other machines on order.

The Expertfold165 eCommerce is a new folder-gluer especially aimed at meeting the demands of digital retail. Two machines have been installed and there are eight orders in the pipeline. The new Novafold is a value range kit designed for the growing markets.
NMD: Ms Alexander, we broadly touched upon Bobst's sustainability mission, but there are a good number of developments on that front...
Sara Alexander (SA): Yes, there is the new high barrier flexible packaging solution designed for recyclability, together with our partners such as BASF, Danaflex, Constantia, DOW, Jindal, Michelman, UFlex, Siegwerk, to name a few. We have made great progress.

NMD: What are your initiatives for CEFLEX?
SA: Yes, as part of the CEFLEX (Circular Economy for Flexible Packaging) initiative, we have recently introduced an exciting new flexible packaging solution designed for recyclability – a metallised, medium barrier, mono-material, flexo printed new recycled polypropylene (rPP) pouch for non-food applications. It is the first surface printed pouch with a barrier effect of its sort, produced using rPP household collected recycled material on the market.

Besides, Bobst is working on a collaborative project with a compostable packaging producer. As for paper-based packaging Bobst has presented a solution called FibreCycle. It's a part of oneBarrier, a family of alternative and sustainable solutions for food applications that Bobst is developing with its partners.

NMD: There's a push on ensuring traceability of single-use plastic, too. I ask this because single-use plastic items will no longer be allowed in our country (India) from 1 July 2022?
SA: Bobst is committed to the cross-industry consortium R-Cycle and its mission to ensure the traceability of single-use plastics through digital product passports (DPP). Bobst has completed a pilot at its Competence Centre in Manchester, where a demo machine is R-Cycle ready. This project will now be extended to other product lines (coating, laminating, CI flexo printing, gravure printing).