Avery Dennison's Acpo acquisition follows Rs 250-crore expansion plan in India
Avery Dennison has announced its intent to acquire the business of Ohio-based Acpo for USD 87.6-million, a deal which is subject to certain post-closing adjustments.
11 Jan 2021 | By Noel D'Cunha
Acpo is a leader in the pressure-sensitive (PS) overlaminate products for the label and flexible packaging markets. The deal includes the majority of Acpo assets, including its coating, finishing and distribution operations as well as three finishing and distribution sites the company has in various states of the US.
Mitch Butier, Avery Dennison's chairman, president and CEO. "By adding Acpo's well-regarded and complementary overlaminate product, we are increasing our product portfolio and adding even more value for our customers."
With Acpo, Avery Dennison hopes to utilise the company's assets for quick turnaround to low minimum-order quantities. "It makes it a good fit for Avery Dennison's culture and the current state of the market," said Jeroen Diderich, vice president and general manager, Avery Dennison Label and Graphic Materials North America. "Our top priority is to ensure industry-leading service, quality and unmatched customer responsiveness for customers of both businesses."
Apco's 170 employees will transition to the Avery Dennison's Label and Graphic materials team. Missy Larick, chief operating officer of Esperia Holdings, the holding company of Acpo, who will play a key role during the transition but will stay with Esperia, said, "As anyone in our industry knows, Avery Dennison is a strong, sophisticated global organisation and a brand known and respected worldwide, which will help accelerate the commercialization of Acpo products around the globe. We know that tapping into the know-how of Avery Dennison's materials scientists, with their expertise in adhesives, base labels, and surface chemistry will dramatically accelerate the innovation of Acpo products."
Back home, Avery Dennison had recently announced that it will invest Rs 250-crore in a brand new manufacturing site in Greater Noida, UP. The 12-acre plan will produce advanced PS materials for labelling and packaging industry.
Speaking to PrintWeek, Pankaj Bhardwaj, vice president and general manager, Avery Dennison India, said, "This strategic move of an investment is an outcome of our long term belief and commitment towards the Indian market. Avery Dennison has been investing in this market on a continual basis while expanding our footprint. We have been bringing new technologies to the country, helping the industry to grow through our learnings from the research and development and knowledge centre and iLAB which we launched a couple of years back. So, in a way, this is in line with our vision to make the country independent not only in capacity but also in terms of capabilities and to answer the call of Atmanirbhar Bharat while bolstering the agenda of Make In India.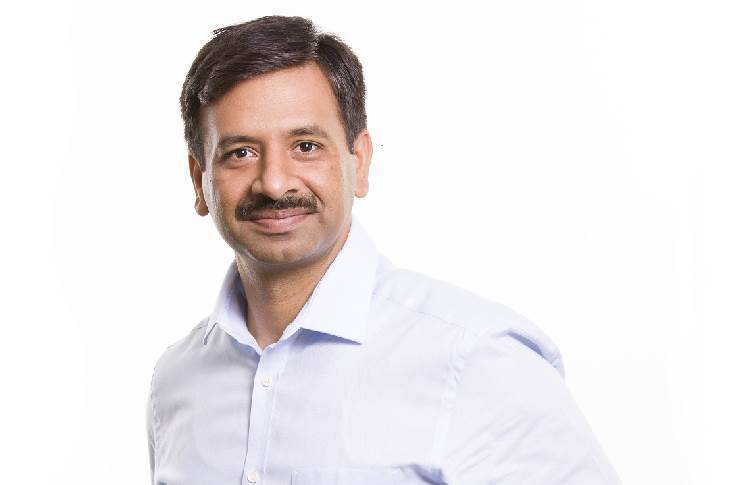 Bhardwaj: Expansion in India is a strategic move to expand Avery Dennison's footprint in India
The new facility is Mahesh Pathak, senior operations director - South Asia Pacific and sub-Saharan Africa (SAP and SSA), said, will enable Avery to produce new products, improve quality and faster turnaround to serve its customers. "The new facility will be equipped with high-speed energy-efficient lines in the form of coating and lamination equipment. We will also be implementing Industry 4.0 concepts like IoT-based energy management systems. It will house some of our own RFID enabled products for the warehousing management system, too."

Pathak: The new facility in Noida, UP will implement the Industry 4.0 concept
The construction of the plant is scheduled to commence shortly, and Pathak said, the company is currently focusing on construction-related aspects.