EU tax on plastic packaging waste and its implications
In July, EU leaders agreed on a new EU tax on plastic packaging wastes. Rahul Kumar talks to five stakeholders in the value chain — Cosmo Films in substrate manufacturing, Bobst in machine manufacturing, Amit Banga of SB Packagings in converting, Shailesh Nema of Michelman India in coatings and Prashant Atre of Toyo Arets India in Inks — to understand the implications of this decision and its impact on Indian packaging ecosystem
16 Oct 2020 | By Rahul Kumar
In a decision made during July 2020, as part of their 750-billion euros Coronavirus pandemic recovery package, EU leaders agreed on a new EU tax on plastic packaging wastes. The tax, to be introduced as of 1 January 2021, will be calculated on the weight of non-recycled plastic packaging waste "with a call rate of 0.80 euros per kg, with a mechanism to avoid excessively regressive impact on national contributions." Proceeds from the tax will go to the EU. "This would be a new source of income for the EU budget and is in line with the European Commission's overall goal to eliminate plastic pollution," says Beatrice Klose of Intergraf, the European federation for print and digital communication. (Click here to read more about WhatPackaging?'s exclusive interview with Intergraf's Beatrice Klose regarding the updates on Europe's printing industry amid the pandemic and the new plastic levy)
The German environmental group Deutsche Umwelthilfe (DUH) welcomed the tax, saying that the regulation is needed, above all, to end the littering of nature and cities with unnecessary disposable products, be it disposable plastic bottles, plastic bags or disposable coffee-to-go cups. It also said that instead of basing the tax on the weight of non-recycled plastic packaging waste, it would be more effective to tax new, virgin primary plastics in packaging as soon as it is put into circulation.
Many plastic bottle manufacturers are targeting at least 50% recycled material by 2030, or shifting to other materials such as bio-based or non-plastic alternatives which often have a larger environmental impact than plastic because of higher energy usage, CO2 output and weight.
WhatPackaging? asks stakeholders in the packaging value chain — film manufacturer, machine supplier and converter —about the decision and its impact on the industry.
Substrates
Pankaj Poddar, CEO, Cosmo Films says that this is a good development if it promotes better recycling in Europe. Eventually, it will lead brands to use recyclable structures which will make it easier for recyclers to convert plastic waste into a commercial resource.
On the subject of how the decision will impact the company's business, Poddar says that as per CEFLEX guidelines, multilayer structures having more than 80% content made from PP (polypropylene) or PE (polyethylene) are recyclable. "It shall, therefore, encourage brand owners and packaging converters/ companies to use more of PP and PE. This shall have a positive impact on Cosmo Films business as it will lead to higher demand for BOPP and CPP films," he adds.

Poddar: ​The new levy will change the outlook of how one uses plastic packages
Poddar says the development will definitely have an impact on how we use plastic in packaging. "Not just brands and packaging companies shall be encouraged to move towards recyclable packaging, in some cases, it may even mean some minor machine modification or making their packaging structure slightly expensive. However, when the value of realised waste is reduced, the product cost shall be similar or lower in most cases. This is a positive development and the model shall encourage other regions to look towards similar changes," he concludes.
Machines
Eric Pavone, business development director, BobstMex SA, says the EU wants to promote and support recyclability because plastic litter in the oceans is a global problem, and it is impacting brand owners worldwide, including in growing markets such as Asia. "This means that the sustainability strategy and commitment of big brand owners, converters and other stakeholders in the plastic industry are now focused on volumes and on improving the percentage of recyclable versus non-recyclable packaging," he says, adding, "What we will see after the Covid-19 crisis is that despite the slowdown in the economy, there will be even more emphasis on sustainability, because the pressure from communities, consumers and political systems is still there. Taxes on plastics such as those in countries like Italy, and the European Union in general, will spread around the world."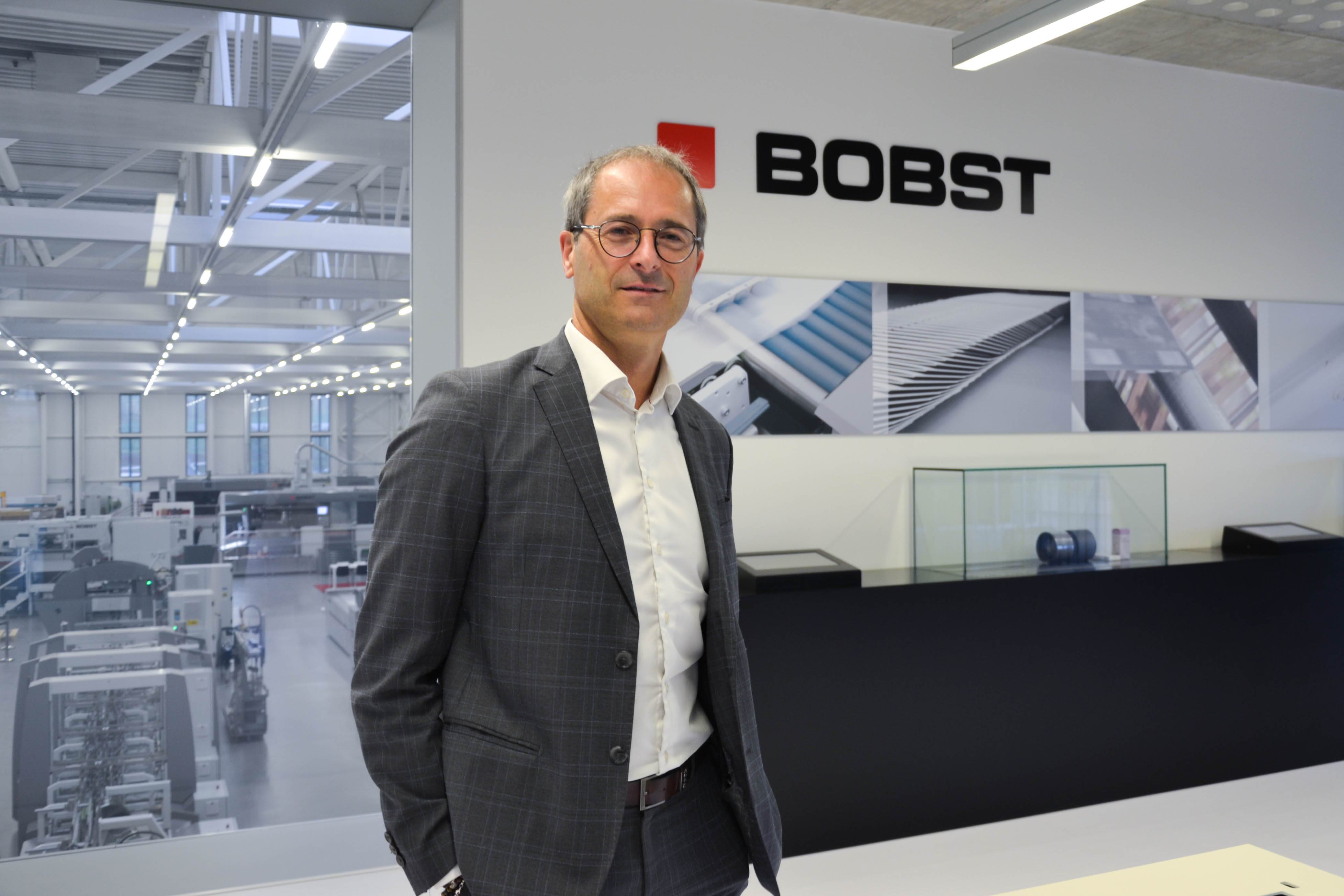 Pavone: There will be even more emphasis on sustainability post-Covid era
On how the decision will impact machine manufacturers, Nilesh Pinto, business director, Bobst India, says, "This development will impact our business in terms of innovation and R&D. Most customers are requesting sustainable solutions, so we need to produce recyclable packaging, using mono-material laminates. As we are most active in the food packaging industry, the big challenge is to provide solutions for high-barrier packaging."
According to Pinto, the company is experiencing a high demand for high-barrier solutions, which means the introduction of a new generation of vacuum metallisers and wet coating lines. "We will also offer more sustainable printing presses using water-based inks, ECG printing and a new generation of laminators. These efficient machines will offer a significant reduction in waste and help meet sustainability targets," he adds.

Nilesh Pinto, business director, Bobst India
And how will it impact the way we use plastic in packaging? Pavone answers, "Today, the value of laminates is close to zero in terms of recyclability; the only value that can be gained lies in energy recovery. The industry is now focusing on new solutions that will bring more value to plastics and increase the collection of plastic packaging for recycling."
He adds that brand owners are gradually moving towards a sustainable circular economy that will focus on reducing the number of virgin plastics and increasingly move to recycled and biodegradable plastics and replacing non-recyclable materials and convert to 100% recyclable and biodegradable substrates/ material for flexible packaging through innovation.
Converting
According to Amit Banga of SB Packagings, while EU has been at the forefront of enacting laws favouring environment-friendly recyclable packaging for a circular economy, this is really the first time it has come out vehemently against non-recyclable packaging waste. This is to give a clear signal to the EU member countries to start pushing their industry to convert non-recyclable multilayer packaging to mono-polymer recyclable packaging quickly to meet the deadline of 2030 set by the European Parliament in September 2018 and to promote recycling in their respective countries.
"All environment groups in the EU have welcomed the tax, calling it long overdue and in the same breath saying that it was too timid. To give you a perspective, the price of virgin polymer is also around 0.80/kg euros," Banga says. "This act of the EU will clearly discourage cross-contamination of plastics and encourage recycling infrastructure to develop, ensuring the availability of mono-polymer recyclable post-consumer waste in abundance.

Banga: The tax will create huge demand for recycled plastic
He says that the EU has been leading the way for other countries in enacting laws in favour of recyclable packaging and this tax too, will further inspire the rest of the world to promote recycling. For example, the UK has also come up with its own version of promoting recycling by announcing a tax of 0.2/kg pound on all plastic packaging containing less than 30% recycled content. "This will create a huge demand for recycled plastic and bring big investment opportunities in recycling creating an ideal eco-system for a circular economy," he says.
He adds that it is now a question of 'when' and not 'if' this trend will be followed by the rest of the world. "Every international conference or webinar these days starts and ends with the sacred word 'sustainability'. The awareness is now universal, the intention and desire to act is building up and the action is around the corner," he says, adding, "And India is not far behind. The kind of noise 'Swachh Bharat' has created and the attention that has been drawn to plastic packaging waste has truly shaken up the brand owners and the packaging industry. With the 'plastic waste management rules' getting notified, having clear intent to make packaging recyclable, one can already see the green shoots of a circular economy that will promote recyclable packaging made of mono-polymer."
Coatings
Shailesh Nema, vice president and managing director, Michelman India, says that in the Indian context the government is already talking about penalising product manufacturers by way of EPR. The current penalty imposed is also forcing many brand owners to shift to sustainable packaging structures. "I believe the problem in India is bigger than Europe because of significant consumption of flexible packaging structures which are largely feeding the waste mountains in India," Nema says.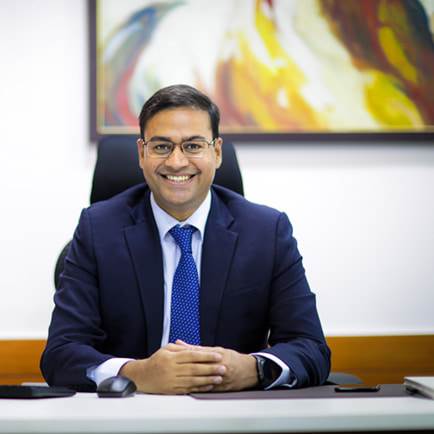 Nema: The plastics problem in India is bigger than Europe because of the significant consumption of flexible packaging structures
"Both India and European markets have similar challenges with regards to recyclability. However, the consumption pattern of packaging structures is very different. Most of the South Asian markets have a large share of multilayer packaging structures while Europe deals with more rigid packaging. Consumption of packaging per capita in Europe is still manifold bigger than India which poses a challenge for the recycling units in Europe which is inadequate currently."
He adds that until recently Europe had the liberty to shift their non-recyclable waste to countries in Asia which have been stopped and Europe is forced to look for other viable options in dealing with this menace.
Inks
Prashant Atre, managing director, Toyo Arets India, says it's really an irony that the same plastic was used as a saviour from virus spread ever since this pandemic started, either in the form of PPE kit, facemask or face shield or other medical use. During this pandemic period 'use and throw' was encouraged like never before. Once the effect of the pandemic will be over, the same plastic will be seen as the main culprit for the environment. "There is no question that plastic waste continues to be the main reason for the garbage mountains and pollutant seas. There must be major efforts to limit the use of plastic and save the world from this pollutant. But, it cannot be truly done by putting cost alone. Plastic in packaging will always find its way, unless a suitable alternative is innovated, which is biodegradable in nature and yet as convenient as plastic. Sadly, the paper and coating industry is not able to come up with any substantive solution to replace it at least for packaging use," Atre says.


Atre: India needs to travel many more miles to improve recycling capabilities
He adds that he disagrees with the comments made by the European Plastic Group that there is really a need for a price that really causes a change in direction. "It is like you can commit serious crimes and pay the money to set free," he argues.
According to Atre, change in direction can only happen either by innovation for real alternatives or by a force, 100% banning the production of plastics, irrespective of its business and lifestyle consequences. Neither of it is seen happening anytime soon.
Also, Atre says Europe is already ahead of others in terms of waste collection management and recyclability compared to India. India needs to travel many more miles before the situation can improve.