PrintPack: Pre-show picture gallery
The 15th edition of PrintPack India will kick off tomorrow at India Expo Centre, Greater Noida, NCR Delhi. The event to showcase packaging machines, packaging materials, printing and publishing, paper, in-press, post-press, finishing, converting, digital, signage, etc,.

On the eve of PrintPack, the PrintWeek Team did a recce of the show. A sneak-peak for visitors who will travel to Greater Noida during the next five days. A photo gallery of key stalls before the inaugural day on 26 May (Thursday).
25 May 2022 | By PrintWeek Team
The stage is set for the 15th edition of PrintPack India show
Continental will showcase its Conti-Air rubber blanket among other products
Based in Delhi, Empowera Technorganics is a leading adhesives and coatings manufacturing company
With a total space of 452-sqm, HP is one of the biggest exhibitors at the show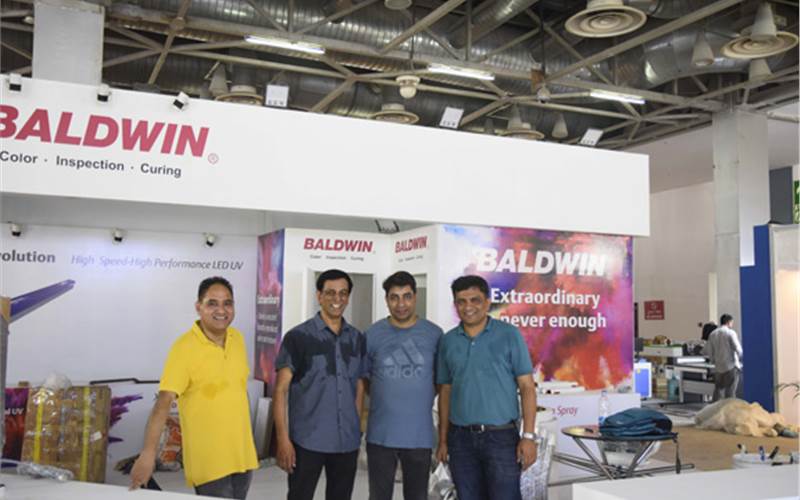 Baldwin Vision Solutions will focus on two of its key products at the show – the Guardian PQV and the AMS Spectral UV UV LED
UV Graphics will formally introduce its double servo press, Ultraflex 450-4
Sodhisons will launch the high-configured latest models of Longhua auto die-cutters and hot foil stamper and automatic flute laminator, among others
Daya's must-see activities will revolve around the launch of ancillary equipment for packaging
In the 2019 edition of the show, Vijaya Grafiks had inked two folder-gluer deals
Srinivasa Reddy of Megabound
Arun Gandhi and Kunal Gandhi of CGSASP, with their partners
The latest Accucheck and Novacut machines to run live at the Bobst stall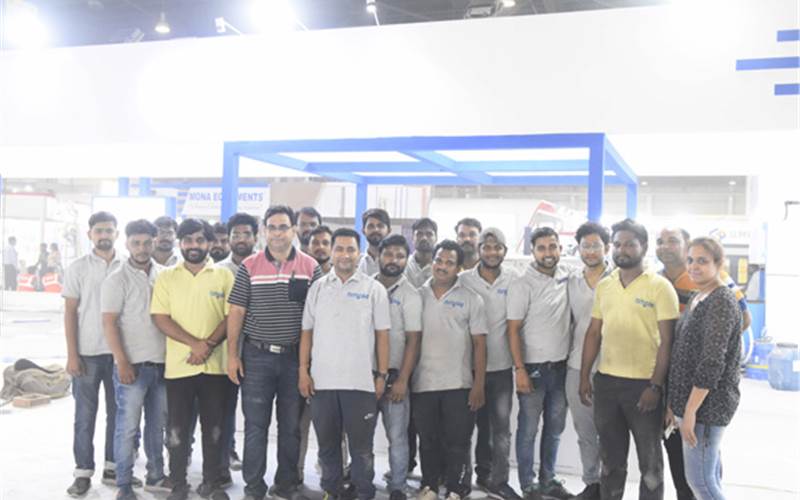 The Ample Graphics team rearing to go
Line O Matic will celebrate 25 years of excellence at the show
Impel Services will present what can be called a paradigm shift for book manufacturers
Monotech Systems will showcase digital printing, print enhancement
Sangam Khanna of Komori India.
Toyo Arets will focus on food at the show.
Manroland Goss will showcase printcom consumables and service solutions.
Fujifilm will showcase its Revoria digital press.
Konica Minolta will showcase its newly launched AccurioPress C7100/C7090
The Esko and Kongsberg stalls
Becker will debut at the show this year
The Narsingh Dass Group will showcase the possibilities of paper
Zhongke will launch its latest rigid box machine, the ZK-6421
The Smartfold series of folder-gluer is DGM's star product at the show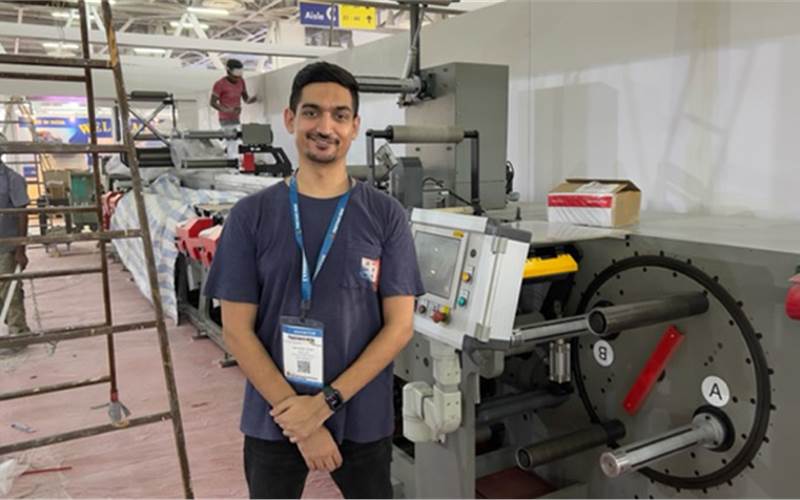 Shail Patel, AKO Flexo, a print service provider who has entered into machinery distribution
Ajay Nayak of Boxtech Bangalore
TechNova has one of the biggest stalls at the show
Rajendra Prasad of Heidelberg
Robus India will go live with its folder-gluers
Acme will have two star products at the show
The Echaar Equipments stall
Sona Papers will showcase their premium range of colour papers
Suneet Jain of Galgo Fine Papers
Zia Ul Haque of Unison Machinery
Graphics Impex Services specialises in pre-owned post-press equipment