In Pictures: The growth and growth of print in Gujarat
Print reigns supreme in the city of Ahmed Shah as well as the diamond city of India. All thanks to the entrepreneurial energy of the print CEOs in the state.

PrintWeek India selects 20 images that mirror the bullishness of good old-fashioned ink on paper.
08 Jul 2019 | By PrintWeek India
Jatin Udeshi (l) with his son Harsh (r) and Akshat Pardiwala of Nippon Color, with India's second Cron HDI-1600H+ kit
Asgar and his son Latif Sanchawala of Progressive Printing Press have installed their fourth Ryobi press
Birju Talati of Metro Plus says, "As a printer, the solution is to focus on quality. Enhanced productivity and cutting-edge technology is the answer."
(l-r) Nirav Patel with his partner Tarun Patel of Madhavi Offset, has shifted his operations to a new facility in Surat to become a one-stop solution provider
Jitendra Kalani, co-founder, Kagaz Press, is not only a top-quality printer but also a CA and CFA
Next destination, a print visit to Ahmedabad
Taral Shroff, director, Shreejee Corporation/Pradeep Shroff & Co, has added two new consumables from marks.3zet and SunShine Paper Company, to its product portfolio
Manish and Aarjav Hansoti of S Kumar, which specialises in variable data printing jobs
Mayur Shah of Printec, an industry veteran who manages Meiji range of blankets in Ahmedabad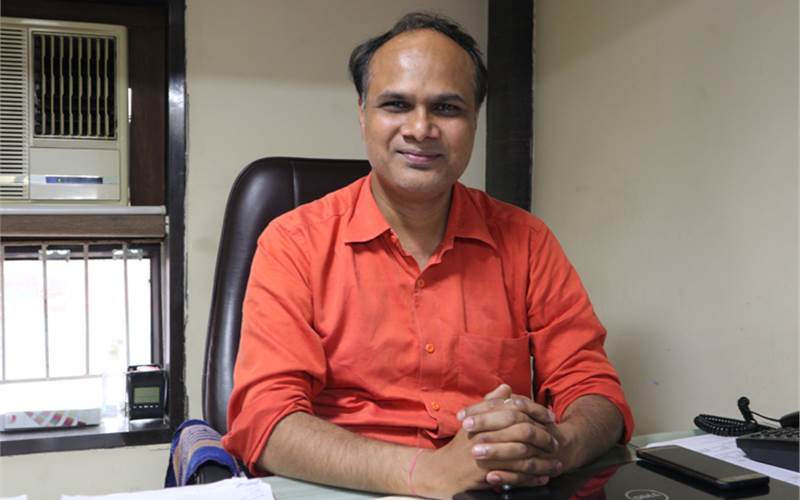 Hemant Kothari, proprietor, Paras Graphics, a major consumable supplier in Ahmedabad
(l-r) Manish and Minesh Patel of Shreedhar Labels with Lombardi Synchroline narrow-web printing press
The bible, the most printed book of all time, at Shreedhar Labels' office
Sanket Todi, director, Krishna Creations, with the new Heidelberg Suprasetter
A collection of flexible packaging jobs at Krishna Creations' office
Team Print Vision with the new RMGT press
Print Vision's new plant in Piplaj, Ahmedabad
Vaishal Thakore of Creative Printers has invested in a new facility at Changodar, Ahmedabad. Thakore along with his son-in-law Raj Mehta and daughter Pooja Raj Mehta manage Creative's packaging business
A collection of Gujarati magazines, books and newspapers, at a bookstore in Ahmedabad
The Noel D'Cuha Sunday Column – extends its roots in the city of Gujarat – featured in Gujarat's only magazine for print, Printing Samachar
The signature dish of Ahmedabad. We bought some daal-wada "khiru" from Ambica daal-wada centre (Commerce college six roads). PrintWeek India verdict: Yummy!