The Power 100 and the shining stars of 2023 - The Noel D'Cunha Sunday Column
K Selvakumar of Lovely Offset, said, "Every industry has to make a profit, focus on wastage and productivity and generate reserves for the future. He said, "Never stretch your limit beyond the boundaries of calculated risk." He added, there is one goal and principle at Lovely: 24-hour delivery. That's right. One must know one's strengths and one's area of specialisation. We try to seek A-Listers who hold significant power and influence in the Indian print and packaging industry, and more importantly, they try to stir others into action. Read on....
23 Apr 2023 | By Noel D'Cunha
During the same Kochi seminar, P Narendra of Pragati Offset and Pragati Pack says, the Indian print and packaging industry is in a positive zone. He made four predictions. He said, "Textbooks will grow at a decent rate as per the population."
P Narendra is right. Top state boards and NCERT produce 2- to 2.5-billion textbooks for students. The numbers are staggering: Bihar 80-million, Maharashtra 100-million, Tamil Nadu 100-million, Uttar Pradesh 250-million and West Bengal 100-million.
Also, there is industrial production, and marketing material might grow. Transactional and security print will be on a growth path. Paper bags? Tissues? Rigid boxes? Headwinds? Tailwinds?
That, in essence, is PrintWeek's Power 100 focus – on finding people and companies that exercise their power to make the Indian print and packaging industry prosper. How? By building bigger companies – investing, innovating, diversifying and, importantly, questioning the status quo.
To rank companies in PrintWeek's Power 100, we depend on our conversations and meetings with print companies, experts and industry inputs. The Power 100 project began in May 2018, and during the editions since the first one, we have found a diverse array of print organisations – from established biggies to smaller ones who have taken giant steps, to boutique companies who are creating print and packaging of tomorrow (and today). Together these businesses – and the leaders who steer them are helping chart an essential path forward for the Indian print industry.
After two dismal years for most companies, the print and packaging companies are returning to pre-Covid-19 levels. Some companies shone during the two Covid-19 years – packaging companies boosted by their abilities to meet the needs of their brand customer; book printers – convention and digital, buoyed by the trends of online studies and online demand necessitated by lockdowns.
During the last 12 months, PrintWeek/WhatPackaging? have been reporting success stories and case-studies, some with common features intertwined – relevance, impact, innovation, leadership, ambition and success.
Investing to stay relevant
When PrintWeek/WhatPackaging? asked young entrepreneurs what their take was, going multi-locational or having an all-India presence was one way, say a few.
Denver Annunciation of Janus International, whose proudest achievement has been "de-risking and diversifying" the business, says, "We will attempt to have an all-India presence. Investments will be made as per market demand, and will include convention as well as digital operations."
Anuj Bhargava of Kumar Labels, who started a new unit in Goa during the partial lockdown period, says, his vision for growth is going multi-locational, and will also add high value-add labels.
Ahmedabad's Letra Graphix was the winner of PrintWeek Awards 2022 for Packaging Converter of the Year (Pharma). It was a keenly contested category, and Letra winning it came as no surprise. Letra packed innovation in all four samples in its submission – from print and security features to design. "When you supply to the pharmaceutical sector, it means one has to produce packaging products within strict parameters, even when innovating," says Nirav Shah of Letra.
Letra has created an enthusiastic approach to its business. "We place the customers at the centre of all we do, driving forward a number of aspects like adding value to our offering," says Shah. And why not. The company is poised to become India's first company to install a Gallus Labelfire 340 hybrid press, which will allow Letra to do what it wants – integrating everything from the roll to finished labels – including flexo, screen, digital and die-cutting – without secondary operations.
So, what is your success mantra?
Manu Choudhary of CDC Printers spoke about how much he admired the Theory of Constraints by Eliyahu M Goldratt (the most popular book among our Top 100-ers; other than Ray Dalio's books) and how it helped CDC achieve higher productivity and growth. Choudhary questioned the conventional wisdom and misplaced or heightened euphoria about ERP, automation, and Industrial 4.0 in printing.
Choudhary's favourite acronym, 'CARMA', translates into C-Create Process, A-Align, R–Roll out, M-Measure, and A-Accountability with snapshots of each. His custom-built ERP and dashboard have many features that are an eye-opener.
The Kolkata-based company has seen its profits increase from 50% to 100% year-on-year. Choudhary says, "This does not mean there was a dip in profits during the Covid year (2020). Thankfully we had a consistent increase right from 2018-2019."
What is the secret to this success?
Choudhary says, "My life has changed drastically. Earlier, I used to be the guy going to the factory every day. That's what we love, right? Also, probably that's the easiest thing to do. We go to the factory and wait for some team members to run to us with their crazy problems. We start the discussion with - why can you not resolve this yourself? And then, we wear our Superman costumes and provide solutions. Most of the time, our solution works. And we feel supercharged, like we are some true superheroes. And go home happy and tell our wife, oh, I am so tired from work. So many issues came up. We had to solve all of them. What a wonderful businessman we are. We all love this. Even during holidays, when you are sipping your coffee or juice by the pool, I would get phone calls from work and again the same routine."
All that changed.
Choudhary says, "Now, since October, that is 150 days. I have probably gone to the factory maximum for 7-10 days. In fact, there have been 30-35 days when I did not go to the factory at all."
The result.
Choudhary says, "Our on-time delivery has been 85%-95% week on week every week. Wastages (including internal rejections) are absolutely under control. Overall wastage is between 2-3%. Our average run lengths in packaging are around 4,500 sheets."
A huge lesson for print and packaging CEOs, who love to micro-manage.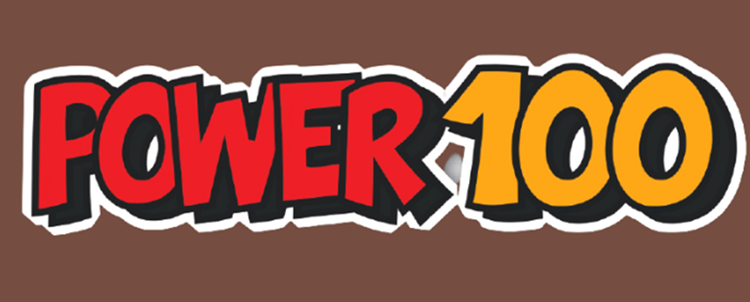 Impact and ambition
The big two of the packaging industry, Parksons Packaging and TCPL Packaging, have recently been explicit with their ambition to expand and grow – through mergers and acquisitions (M&A).
During a panel discussion on M&A at the Print Business Outlook Conference in Mumbai on 25 March 2023, Saket Kanoria of TCPL Packaging says, that the strategy behind acquiring a company in the rigid boxes segment was to enter the mobile phone packaging market in India. "We recognised that breaking into this market without acquiring an established player would be difficult, so we searched for companies in the Noida region and found a suitable target. The goal was to scale up their operations and participate in India's growing mobile phone and electronics market."
During the same panel discussion, Ramesh Kejriwal, to a question on what you should look for in a company when deciding on M&A, Kejriwal says, whenever you have a proposition or acquiring a company, first and foremost is to know the people – how honourable they are, their scalability and understanding of business. "It is good to benchmark the company being acquired and to see how buying the company's technology and productivity can be utilised to enhance the M&A quotient."
The moral of the story here is: achieve strong financial performance. This includes generating consistent revenue growth, maintaining healthy profit margins, and minimising expenses. "By demonstrating financial stability and growth potential, the company can make itself more appealing to potential acquirers," says Kejriwal.
In the following two weeks, Parksons announced the acquisition of two packaging companies – MK PrintPack and Fortuner Packaging.
A quest for brilliance
Nilesh Dhankani's Quarterfold Printabilities (QFT) has risen to become a Rs 150-crore plus with three units across Navi Mumbai. Dhankani's key focus areas – growing revenue and lower costs. Likewise on our radar is Hitesh Valecha, the CEO and founder of Coact Imprints, with FOB exports of Rs 84-crore.
In addition, there are book print firms who are in the top ten on the exports front. Companies like Jhansi-based Pitambra Books with Rs 186-crore and Noida-based Goyal Books Overseas with Rs 54-crore. Also, the two Bhiwandi book print firms with SAP Print Solutions (Rs 50-crore) and Print Plus (Rs 42-crore). Then there are the two old warhorses: Thomson Press (Rs 149-crore) and Multivista Global (Rs 52-crore). Plus, Faridabad-based Nutech Print Services (Rs 40-crore) and Bengaluru-based Brilliant Printers (Rs 62-crore).
The numbers are a sight for sore eyes.
But even more so is how the factories are run.
Consider Brilliant. The factory layout was an eye-opener. As an industry, we are designed for inefficiency. The number of levels in a factory almost always directly correlates to more bottlenecks. In the past few years, Brilliant has removed so many bottlenecks in the process.
The training for the Brilliant team is non-stop. You tell them (verbally), show them (visually), and let them do the work (tactically). The visual cue cards on every station with - Do and Don't - is very good.
Their focus on covers, binding, and gilding is their USP. The swatch book concept for book covers is simply brilliant. The recyclable blue bags for signatures are brilliant. The focus on feeding their best employees with superior tasks is brilliant.
As Anil Rego shared, too many business owners talk about their machines and investments. Too few, focus on soft power. For example, how to get a superior conversion, be much more efficient, and organise your spare capacities.
There is a lot more (maintain billing discipline, maintain wastage). Again brilliant.
The point is, the Indian print and packaging industry is in a positive zone. Let's celebrate the success of the key leaders who will be driving the Indian print and packaging's growth into the next stage.
Share the Power 100 among your peers and make your vote count. Celebrate the power of packaging and print.