Anand Kripalu: I want to make EPL the most sustainable packaging company in the world
He might be new to packaging, but EPL's managing director and global CEO, Anand Kripalu says, he's a sucker for accepting challenges, and will do what it takes.

Kripalu opened up to Ramu Ramanathan to discuss EPL's business, innovation, growth sustainability and journey ahead
29 Jul 2022 | By Ramu Ramanathan
Ramu Ramanathan (RR): Tell me about your appointment as CEO at EPL. You were onboarded during the toughest time that the industry has seen. How did you cope with the pandemic and worked with your team in a virtual world?
Anand Kripalu (AK): I seem to have a knack for joining companies during tough times. When I was made the managing director of Unilever, East Africa, I was asked to turn it around. It was a business that had not grown for ten years and had lost money. Similarly, I joined Cadbury in 2005, just at the end of the infestation crisis in 2003-2004, from where the company had to be rebuilt. After that, I joined Diageo soon after United Spirits (USL) acquisition. I went to United Spirits knowing it would be a challenge. I didn't realise how challenging it would be.

RR: And now?
AK: When I began this assignment, it was peaceful. Then post-Covid, quite unexpectedly, the raw material prices have risen exponentially. Freight rates have gone through the roof. The Ukraine crisis is having a significant impact on energy. Inflation in the western world is at an all-time high. Hence, our input costs are out of control. For me, this seems to be the fourth challenging job in a row. It's a challenge beyond what I expected when I joined. But, I'm a sucker for accepting challenges and will now do what it takes. Having said all of that, I have to say that EPL has done reasonably well during these challenging times.

RR: What is your vision for EPL?
AK: I want to make EPL the most sustainable packaging company in the world. Not the biggest, not the most specialised, not just the lowest cost, but the most sustainable. The number one priority for the majority of our customers around the world is sustainability. So, I believe this will be the single biggest mantra for growth and the single biggest source of sustainable competitive advantage for us over the next decade.

RR: Which is why EPL unveiled the sustainability report in April?
AK: Absolutely. We aim to publish a sustainability report every year, and we recently published the second edition of the report. After interacting with a majority of our customers, it became clear that the shift to sustainable products is happening sooner than anyone would have expected. We want our customers (and all other stakeholders) to look at the wonderful work we have been doing in the field of sustainability.

RR: How so?
AK: We look at sustainability at EPL through three lenses; product, process, and people. We work across all three fronts to make EPL the most sustainable packaging company.
RR: You mentioned that when you came in, you evaluated the organisation. The plus points were: well-run plus technically solid. Since you are a packaging industry outsider, I'm curious to know: what are the strengths and weaknesses of this industry? For far too long, we've relied on our industry's special ability or the technology gizmos. What is your observation about packaging when you saw the factories, the manufacturing lines, the manner in which products were being produced?
AK: I've visited many EPL factories in India, Cairo, the US, and, more recently, the European plants. These are very sophisticated and advanced factories with high levels of capability and reliability. Having said that, there is a possibility to do further automation. With wage inflation globally and the unavailability of labour in the US and Europe, automation is not just an efficiency exercise but also improves the productivity and reliability of the plants.

RR: How are automation and digitisation playing into the process, especially shop floor and integrated ops?
AK: Packaging is a B2B, personalised selling game. But there's a real opportunity to digitise and be more effective and more efficient through end-to-end connectivity - right from the shop floor to the manufacturing line, to the machine, to the operator, all the way up to how we consolidate our performance across regions. Recently we have upgraded our whole IT system to SAP S/4 HANA, and are now amongst very few packaging companies to have this latest IT system. It is for us now to leverage this platform and digitise the company.

RR: So EPL is on a high-speed digitisation journey?
AK: I must say it started before I came. We're extending it to other plants around the world. An important part of our digitisation drive will be digital marketing. Also, we are looking at digital governance, digital audits, and digital productivity. I think the future will be much sharper with enhanced MIS, and analytics. It will ensure quicker management action.

RR: Any other observation? About the structure of the industry?
AK: The best ideas for packaging should come from us. It will not come from the customers. Therefore, there's a huge opportunity in how we understand our customers and categories better. I have not found any forums where manufacturers engage adequately to share non-competitive best practices. No single company can do this alone. You need to partner with your ecosystem, including competitors and customers. Everyone is in it together.
RR: And everyone is in it together in the FMCG space…
AK: Yes. In the FMCG industry, you have CII and FICCI, which provides a platform for the industry. We had International Spirits and Wines Association of India for the alcohol and alcoholic beverage companies. There were meetings that the senior-most managing directors of the companies would attend four times a year. I used to chair the CII-FMCG committee in the past. All very useful to take the industry forward.

RR: What were the deliberations about?
AK: While we all compete in the market, there are opportunities to influence things. For example, the environment, sustainability, the regulatory environment, government affairs, and the right policies. Basically, how could we make the industry better and more competitive by sourcing materials and machines efficiently.

I have not attended a single packaging industry meeting in the last eight months that I've been at EPL. So that's an opportunity. However, we have joined the India Plastics Pact as a founding member to continue to positively influence the industry on sustainability.
RR: Interesting. If such a forum existed what would you discuss?
AK: Possibly three big priorities. The first is sustainability. And recognising that it's not merely about being green but about doing what's right. The second is about innovation. The aim is to make tubes even better by making them look better through better printing, and by more efficient nozzles and applicators. The third priority is industry leadership – ensuring that the industry is seen to be playing a leading role in the eyes of customers and regulators.

RR: In terms of sustainability, what are the tangible steps you have taken?
AK: We are pursuing initiatives for both external and internal sustainability. There are two legs to it. One is the products we deliver to our customers - how to make those sustainable and make them the best in class. Second, how do we make EPL, as a company, much more sustainable? Whether it's energy or water consumption or reducing the waste we generate in our manufacturing process. We are working on all possible areas.
RR: Good point. How do you minimise plastic waste?
AK: We are working on three fronts; reduce, reuse, and recycle to minimise the plastic waste ending up at dump sites. We have constantly been trying to optimise our laminate thickness to reduce plastic for the same-size tubes. We have developed capabilities to commercially supply 50%+ PCR plastics in our tubes to promote the reuse of plastics. Our flagship product Platina is liked by all our customers as it is the world's first fully recyclable tube.
The best ideas for packaging should come from us. It will not come from the customers
Anand Kripalu

RR: Are sustainable products possible? I am asking this question because I feel we are fascinated with how packaging products are engineered. We call it industry practices and tick all the manufacturing boxes. But has the industry become over-programmed to produce the products in one way – and only oneway?
AK: Do you mean packaging companies have become over-obsessed with their technology?

RR: Yes. Are we stuck in a rut, and we can't disengage from that process?
AK: My perspective as an engineer is that I'm amazed by the amount of science and technology in our industry. If you add sustainability as a new quotient, there is much to be done.

RR: How?
AK: I think there is an opportunity to question much of the stuff being done. Many years ago, people just moved from aluminium tubes to laminated tubes and didn't worry about sustainability. Now you can find technologies to make tubes sustainable and recyclable. As we are developing technologies, we're able to reduce the amount of plastic that goes into every tube. There's no holy grail for saying this is the only way you make a tube. However, you can keep reducing the amount of plastic while retaining the tactile feel.
RR: You spoke of leadership a short while ago. How does leadership emerge, especially among the bigger players? How was your experience in terms of organising your team members at EPL?
AK: This is a reasonably well-run company with reasonably good people. So, unlike my previous role, where we had to uproot the tree and plant it again upside down, my job at EPL was to set the ambition right. My job was to raise the bar to make the business reach a point it would not have achieved if I was not here. So, this is not a revolutionary but an evolutionary change. Since it was much more about building on what's there, it's evolutionary.

RR: In today's scenario, where every day is a new shock, new crisis, how do you plan for the short term?
AK: Someone told me that the "long term is a series of short terms".

RR: That's a great quotable quote. But how do you cope?
AK: So, at the end of the day, God has given us two eyes. One to look at today and the other to look at tomorrow. I don't think I can abdicate the current scenario because there are new shocks every day. Therefore, it requires different things to be done every day. But if that's all you do, you will try to cut your way out of the problem rather than grow out of the situation.

The only thing I can tell you for sure is that this too will pass; you just don't know when. Then, when the sun shines again, the only question will be - did you forsake the long term for the short term? Whatever we do during the crisis, we need to ensure that we only do things that make EPL emerge stronger.

RR: That's what EPL did in the past two tough years?
AK: That's what we did. Even in my previous company, we said we would emerge stronger by focusing on our circle of control rather than our circle of concern.

RR: Got it. In real terms, you're manufacturing eight-billion plus lamitubes globally. And so, as part of your future strategy, would it mean doubling that number? Or greenfield extensions?
AK: We will not put a number out there. As I said, my job is to set higher ambitions for this company. That will include organic growth and inorganic growth as well. We have just announced our greenfield entry into Brazil. Additionally, we will continue to evaluate new targets for acquisition.

RR: What is the most important thing?
AK: I'm very clear in my mind that the most important thing is to grow, which means you must hunt down new customers, improve your market share and get into new countries.

RR: And we are going to see more of this?
AK: Yes, as you can see from EPL's extension into Brazil, where we're going to set up a greenfield plant on the back of a customer commitment. At any point in time, we're looking at new alliances and opportunities and exploring whether they will be a strategic fit for this business.

RR: How does this work? Who monitors the situation?
AK: There's a regional team that focuses on the day-to-day objectives of improving market shares and delivering the P&L. Dedicated people are appointed to look at and execute greenfield entries. Meanwhile, M&A is managed by the corporate team.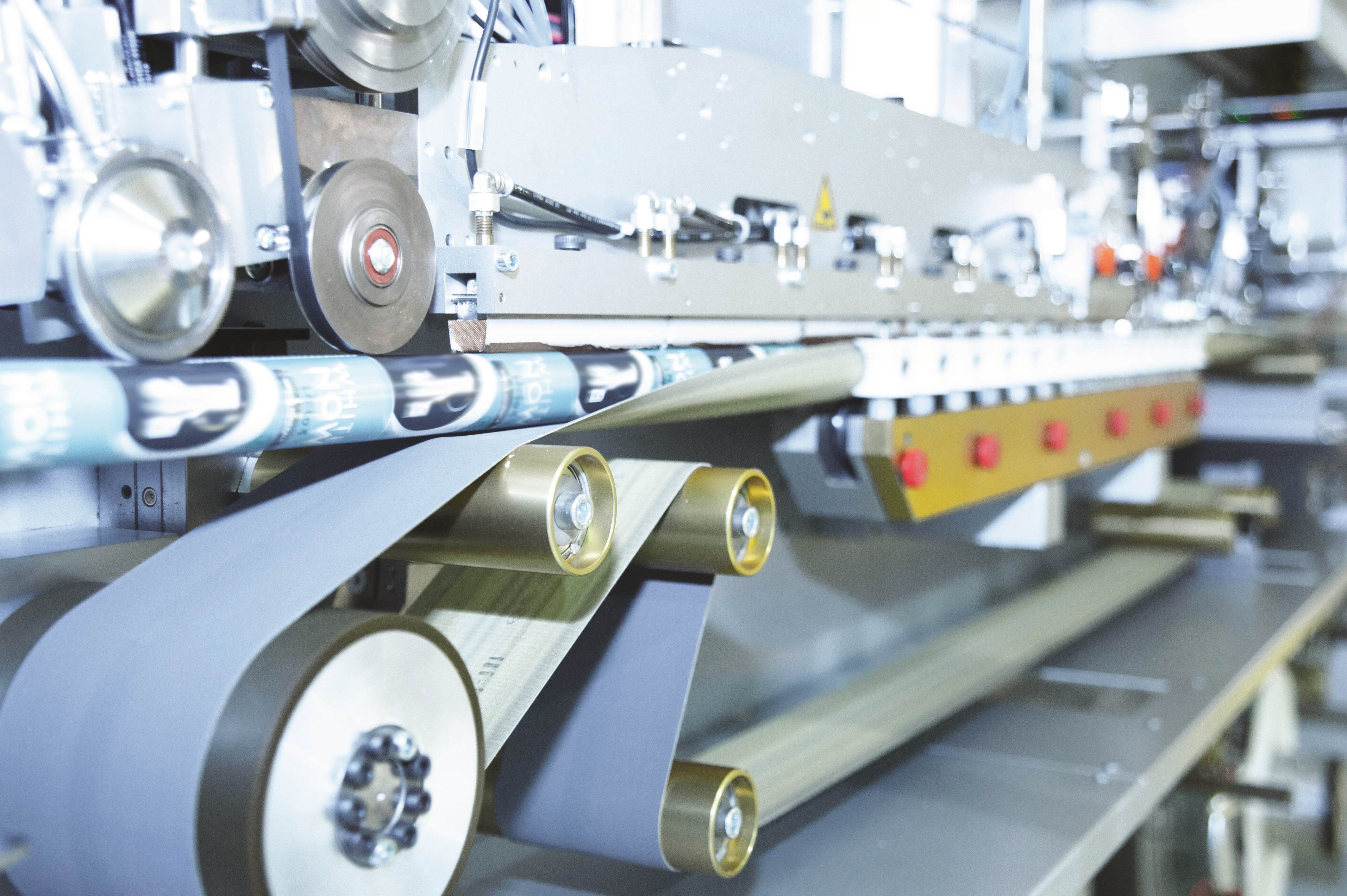 RR: And in all this, lamitubes remain the focus?
AK: We want to be a specialty packaging company, and we see enough growth in tubes for the foreseeable future. So, we will stay as a specialised tube company.

RR: Your old turf was East Africa. Will that be a future market for tubes?
AK: We have a factory in Cairo. But there are opportunities to expand beyond what we currently do. We plan to expand into Sub-Saharan Africa and Latin America and supply key customers in North Africa and the Middle East. There is an opportunity there. But we felt that maybe Latin America would come a bit before Africa.

RR: Isn't Nigeria a bit dodgy on currency?
AK: Well, Nigeria is dodgy. Also, Egypt's currency has dropped 20%. In the last month, these markets have seen challenges. I've seen Nigeria closely; Diageo is in Nigeria; Cadbury was in Nigeria, and Unilever was in Nigeria. We will explore opportunities at the right time.

RR: And yet, an important market?
AK: It's still the second-largest economy in Africa, with 200-million people. So, it will always be important.

RR: Switching tracks. This question is about the packaging growth story. Two things: one, is it intact? And what are the patterns that you have been seeing from the ground?
AK: I do think there is considerable opportunity in packaging, particularly in tubes. Firstly, our share of beauty, cosmetics, and pharmaceuticals are low, whether in India or globally. Secondly, you need to do the right things to grasp that opportunity – in terms of capability, for example, printing, applicators, nozzles, and of course, sustainability.

RR: One interesting conversation I had with the Jyoti Labs team was about the shift they saw during the two years of pandemic. One was the urban-rural consumption pattern and the other was degrowth in the urban sector.
AK: We do not track urban-rural shifts. However, what is happening is increased innovation and, therefore, fragmentation. Everyone is trying to innovate across categories, including in oral care. I think this is true for most consumer categories – and even more, as you get into skincare. But, interestingly, many of the innovations also disappear. The clear trend in the world is increasing segmentation and fragmentation.

RR: You have mentioned pharma in your responses. What is the kind of product development you're promising in the pharma sector?
AK: Many pharmaceutical brands are still available in aluminium tubes, and there is an opportunity to convert those to laminated tubes. The willingness to incur any cost for this conversion is perhaps what has been the barrier to conversion till now. Pharmaceuticals also tend to be more active products.

Therefore, they need high-level barrier properties to keep products stable; aluminium is among the best as a barrier. So, our R&D effort has been to create a barrier similar to aluminium but at a competitive cost. That is what the mantra has to be to get large-scale conversion from aluminium tubes. And that's what we have been doing.
RR: Any progress?
AK: We have made some progress. And there's a lot more that can bedone. However, what has happened in recent times is that aluminium costs have gone through the roof. So, there is an even more compelling reason to shift, and we are trying to move things on a fast track.

RR: There is a formidable regulatory body which monitors the pharma segment. Is that a challenge?
AK: From the regulatory point of view, the innovation cycle is longer because of the testing, clearance, and so on. They have to get regulatory approvals for packaging as well. The cycle is much lengthier than it is for beauty and cosmetics.

RR: A lot of the packaging industry's work and messaging remains within our industry. Our conversations are B2B. How does one reach out to a larger audience, including millennials as well as GenZ, who use a lot of these materials. How do we say the things, which we've been discussing for the past hour, to an audience out there, which is disconnected from the packaging reality?
AK: I want to talk to consumers directly. We need to do a lot of bolder marketing. Part of that is being more aggressive in marketing using digital and social media handles. But we haven't thought of targeting consumers on a large scale.

RR: R&D design has been one of the backbones of EPL's manufacturing. What's transpiring in the centre?
AK: I think we have a very competent R&D centre. Barrier science, product resistivity, oxygen and moisture migration, sealability, and regulatory compliance are some of the key areas where EPL conducts its research. There is a big opportunity to keep leveraging the work at the centre.

RR: Would there be a possibility of maybe having a smaller, nimbler EPL, which caters to the SME-type or DRC companies, which are trying to enter the space.
AK: There is an opportunity for more segmented sales, which deals with smaller customers. The required capabilities are different compared to dealing with key accounts, which take millions and millions of tubes daily. The small ones need more end-to-end service than the big guys, with shorter turnaround times. So, can I have some dedicated machines that can do those smaller runs? And deliver that without too much waste?

RR: Any R&D on how we can reduce this green gap and knowledge sharing and all of that?
AK: A lot of tubes go out every day. Of course, it's not just tubes; it's also plastic bags and sachets contaminating the environment. They go to landfills or the oceans. Today, we are much more conscious that something needs to be done. Time is running out. It is happening the world over. The good news is that the sustainability journey has started; hopefully, it will begin galloping.

RR: Will all these things make an impact? For example, I was studying the EPR policy. In principle, it's wonderful. But some of the legislation is scary. A plastic producer can be jailed. Your view.
AK: Regulation is a good kick starter. Many companies are doing good things, but now the regulation is forcing everybody to do it. If you're discharging pollutants, the factory could be penalised or, indeed, someone imprisoned for those kinds of things. But on the positive side, these things force a progressive change, which is much needed.
RR: Will EPR become the new CSR? What happens to corporate spends now?
AK: I've been talking about this and saying that why can't more of our CSR spending be invested into the environment. There must be a mechanism to monitor our work in that space. The most important thing for me is how to provide a skilled workforce to a unique industry? How do I manage plastic waste recycling? These are my biggest priorities. How does one reduce plastic, bring back plastic waste, and find a way to recycle it? That is what is critical for us.

RR: You mentioned skill force. Is that a problem? The talent-pool in our industry?
AK: There's a lot of talent churn happening. Everywhere, at all levels, across all functions. We need to consider issues like setting up a college for hotel management. In the process, you help your own business but also create a pipeline for the industry's growth. So, we do relevant skill development. It creates employment. Also, it educates people, so it's good for them, and we do a lot of this in the villages and ecosystems around our factories.

RR: 3,200+ team members, 20 facilities, nine countries. What next?
AK: We have to keep growing. I said we entered Brazil. That means, you know, a new team of people to run that plant on the ground. We acquired Creative Stylo Pack. It boosted EPL's plastic tube capabilities.

RR: The M&As will continue?
AK: Yes. We will keep growing because growth is the mantra for the future. We are here to do that and we will make it happen.
Platina – at a glance
Platina was unveiled a year ago.
Product innovation is ever so relevant in today's day and age of sustainability. Eco-friendly and recyclable materials have taken centre stage, as brands and governments are busy scrambling to find environment-friendly ways to tackle global waste and warming. That's how EPL introduced its new environment-friendly and recyclable plastic tubes and packaging – Platina.
We are very pleased with the rollout of Platina. We will see an exponential conversion to Platina in the next fiscal. We have an outreach program whereby we share the good news with our customers. The point is, you're pushing water downhill, not uphill. It is what our customers want.
We see Platina as a source of competitive advantage because every small player in packaging cannot deliver true, stable, sustainable tubes, where the product is stable. So, this is an opportunity to grow our business and grow our market share. And so, we are going to be pushing it.
We've commercialised Platina in the USA, partly in Europe, and launched it in India. So, we are on this journey. We are actively propagating this to our customers.
Platina is not a destination but a journey, on which there will be many sequential innovations on the back of the basic concept of Platina. Next it will be Platina ME and Platina Vision. For example, Platina tubes that look metallic or are transparent.