33 stalls at the PrintPack show - A Ready Reckoner by Noel D'Cunha
The 15th edition of PrintPack India will take place from 26 to 30 May 2022 at India Expo Centre, Greater Noida, NCR Delhi. The event will showcase products from the printing and packaging segments. On the eve of the show, Sunday Column previews what some of company's will demonstrate at their stall.

The Sunday Column - Ready Reckoner for visitors to the IPAMA show
22 May 2022 | By Noel D'Cunha
Abhikruti Digi-Soft
Hall 1 | Stand A-26
The design company specialising in ready-to-use graphic design templates will showcase an updated pack of designs with new data at the show. It will also be giving colour referral books as gifts to visitors at its stand. With over three decades of expertise in all pre-press designing solutions, the company has created a platform for graphic needs. At the show, Abhikruti will also be giving demos of high print quality books using its design templates. These design templates are editable and can be quickly tweaked to meet customer requirements.
---
Acme Rolltech
Hall 5 | Stand C-34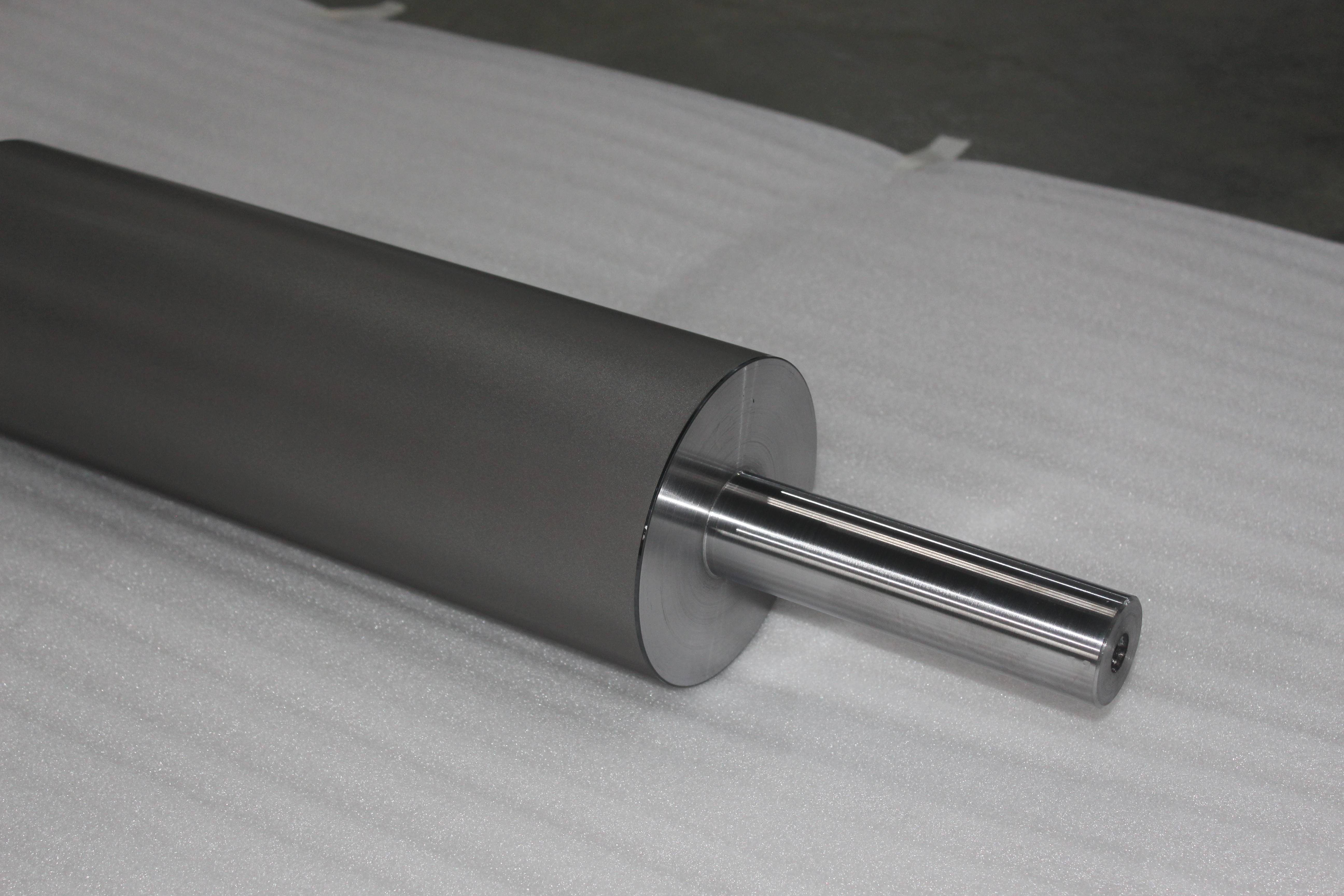 Be prepared to see two-star products at the Acme Rolltech stand – the ATAC (Acme Tactile) and AHDW which is the Acme high-density white. Acme Rolltech, the manufacturer of ceramic anilox rolls and sleeves for the narrow-web market, will also showcase printed samples produced using the two Acme products. Acme has a 500-strong customer base in segments such as labels, wide-web flexo, offset, corrugation, CI flexo and speciality coating.
---
Ample Graphics
Hall 9B | Stand F-27,28,29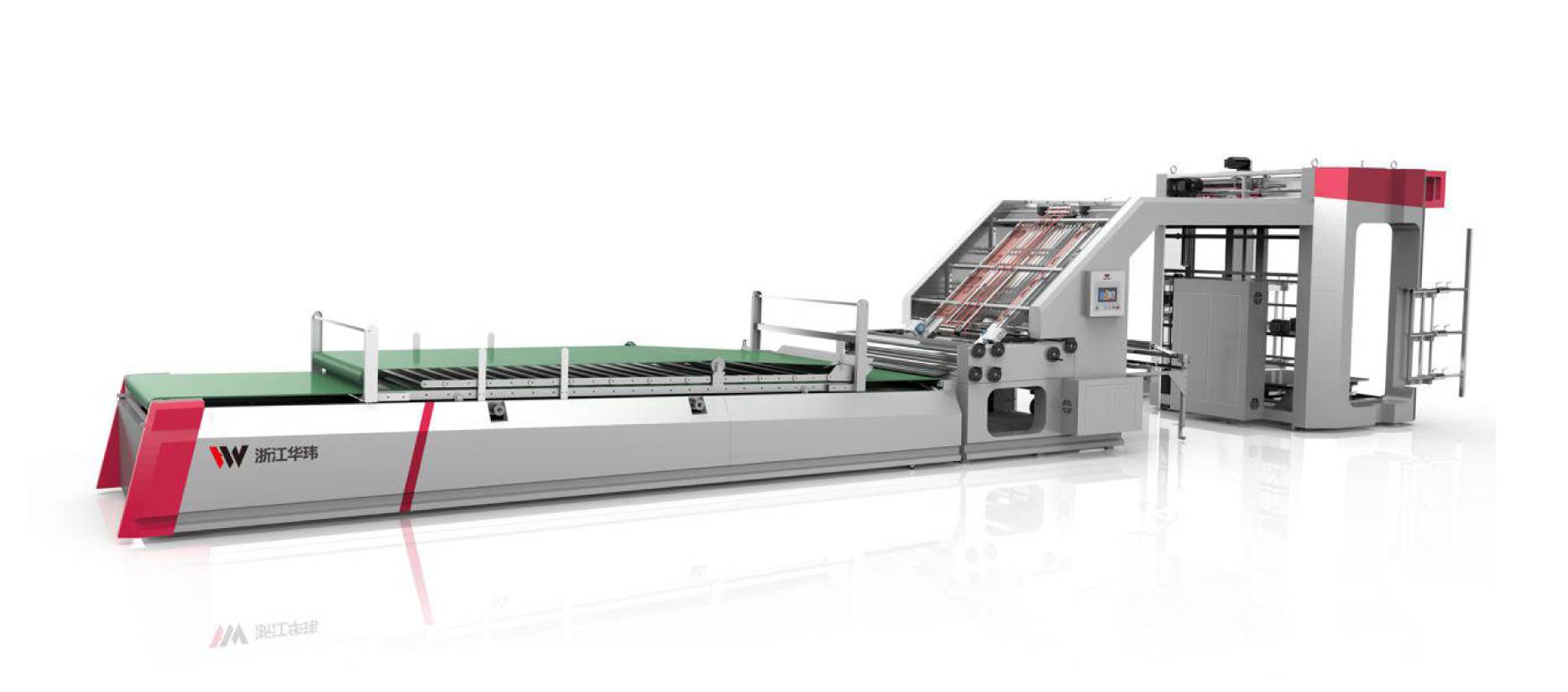 There will be seven machines which the packaging equipment specialist is planning to showcase live at the show, one of which, the LY 1200CM automatic high-speed rigid box making machine is a new launch for India. The other machines are: KFM106 automatic high-speed dry lamination with a hot-knife, HW1450 automatic high-speed 3-ply flute laminator, CL-780 PVC/PET folder-gluer, IN-6060 automatic hot stamping machine, KQ-1100 BOPP/double side tape applicator, and ZJH-441 octagonal rigid box forming machine. Ample has installed close to 650 machines at 125 customer sites. Some of its key customers are: Award Offset & Packaging, Prem Industries, Sterling Publishers, Lynx Designers, MJ Global, Printline, Kamakhya Packaging, Parksons Packaging and Saptagiri Packaging.
---
Arofine Polymers
Hall 3 | Stand B-20B
Industrial adhesives specialist, Arofine Polymers will be showcasing its tried and tested Arocryl 852 dry lamination emulsion, which was launched in the initial months of 2018. More than 20 customers of Arofine are using the product, which is recommended for pre-print (BOPP, polyester film) and post-print (metPET film) lamination jobs.
---
Arrow Digital
Hall 5 | Stand C-21A
Arrow Digital will be launching the ArrowJet Aqua 330R Lite water-based pigment inkjet label printer at the show. The aqueous pigment roll-to-roll press uses Memjet's DuraFlex technology. Also, Arrow will showcase the ArrowJet Aqua range of printers, along with large format printers.
---
Baldwin Vision Solutions
Hall 7 | Stand D-12
Baldwin Vision Solutions is set to focus on two of its key products at the show – the Guardian PQV and the AMS Spectral UV UV LED. The Guardian PQV is capable of eliminating defects with efficient, accurate and data-connected inspection workflow. Meanwhile the AMS Spectral is a high-powered LED and UV curing technologies, along with IE solutions to printers, OEMS and specialised industries. Last year, Ahmedabad-based Shreedhar Labels achieved a 'zero rejection' level of print quality, after installing India's first Guardian PQV 100% Print Inspection technology from Baldwin Vision Systems.
---
Becker India Vacuum Pump
Hall: 9D | Stand H-22B
Global vacuum and pneumatic equipment manufacturing specialist, Becker, set up a subsidiary in India recently. It will be making its debut at PrintPack. The company will be showcasing its vacuum pumps and pneumatic equipment, but the star at the show will be the vacuum/pressure combined pumps. There are 1,000+ users of Becker pumps with more than 5,000 installations. Some of the Becker customers are: TCPL, Parksons Packaging, ITC, Bindwell, and Line-o-Matic among others, besides several OEMs and end customers.
---
Bobst India
Hall 9B | Stand F-34
Bobst will promote its latest Accucheck-II and Novacut 106E 3.0 version, configured with folding carton production in mind. Both the equipment will be running live, showing how packagers can operate more efficiently and cost-effectively. There are more than 40 Novacut 106E 3.0 die-cutters installed in India. Some of Bobst's main clients are Parksons Packaging, TCPL, Focus Print, Agarwal Packaging, Khosla Printers, Yamir Packaging, Global Print and Packaging, Miracle, and Sushant Packaging among others. Bobst has used its 25-year experience with its Registron technology while developing the Accucheck kit, which when fitted as an inline inspection system on the Masterfold 75/110 or Expertfold 50/80/110 machines carefully checks carton blanks for defects.
---
Boxtech
Hall 9B | Stand F-21
On the Indian packaging converting equipment manufacturer's stand, the visitors will see Boxtech's Velocity Plus folder-gluer. Launched in 2019, the machine is capable of running straight-line cartons, lock-bottom cartons., double-wall cartons, partition cartons, 3-ply cartons of E, F, G profiles. Some of Boxtech's key customers are Astron Packaging, Printech Park Cluster, RK Print O Pack Industries, Tholasi Prints, Oscar Offset and Packaging in India and Smart Printers in Kenya, Nairobi where the machine was installed in April last year. Boxtech has a special surprise for visitors at PrintPack.
---
DGM
Hall 14 | Stand I-30, 32
In the market for the last 12 years, the Smartfold series of folder-gluer is DGM's star product at the show. The folder-gluer has a feeder with rotary gauge, pneumatic feeder pile vibratory, automatic side registration, independent crash-lock and the pre-folding unit, and a special glue pot design for quick cleaning and wheel change. DGM has close to 50 installations in India with top names like MK Print Pack, Param Packaging, QOT Packaging, Noble Printing Press, Sangat Printers, Premier Paper Packaging, and Kumar Printers, among others as key clients.
---
Emerging Graphics
Hall 9B | Stand F- 20B, F10
Emerging Graphics, the Mumbai-based representative for Hangzhou Iecho Science & Technology Co, visitors will see the company's 2017 introduced digital cutting machine, Iecho, its star product. Emerging Graphics will have on display two Iecho machines demonstrating the abilities to cut crease, and kiss-cut, as well as cutting rigid material like MDF, acrylic, and die-cutting of pertinax material. There are 70 users of Iecho in India. Some of the key customers are: Dev Offset, B&B Triplewall Containers, Param Packaging, PR Packagings, Dulari Digital, and Friends Digital among others.
---
Excel Machinery
Hall 9A | Stand E-32
Indian manufacturer of automatic die-cutting machines, Ahmedabad-based Excel Machinery will highlight its Maxima HS1020 28x40-inch die-cutter, which was launched at PrintPack in 2017. Since its launch, the company has installed nine machines in India. Some of the company's clients are: Parksons Packaging, Pragati Pack, Hyderabad Security, Yamir Packaging, Noble Printing Press, Vishruta Printings, Megastar Products, Color Point.
---
Fujifilm India
Hall 9D | Stand H-35, 37
The Fujifilm Revoria PC 1120 digital press which was launched in December 2021 in India, will be running live during the day at the Fujifilm stand. The Revoria PC 1120 supports a broad range of stocks – 52 gsm lightweight paper, and up to 400 gsm heavyweight paper. It is capable of handling different sizes ranging from a minimum of 98x148mm up to 330x1,200mm in simplex printing and 330x729mm in duplex printing. The machine can print at speeds of up to 120 A4ppm and the printers use EA-Eco toner with very small particle size for "high image and fine line quality" at 2,400dpi.
---
Galgo Fine Papers - Suresh Chand & Sons
Hall 7 | Stand D-9
Rendezvous Hi Print and Araflush fine papers will occupy centre stage at Galgo Fine Papers - Suresh Chand & Sons' stand at PrintPack. The Rendezvous Hi Print is an improvised version of Rendezvous Superwhite fine paper, from the house of Galgo, while Araflush from Papel Aralar, Spain, is 100% natural and totally biodegradable flushable paper. According to Suneet Jain, promoter at Galgo Fine Papers, Araflush is made of 100% cellulosic fibre and has no plastic contents.
---
Heidelberg India
Hall 7 | Stand D-10, 20
Heidelberg will be running live demos of the Prinect at its stand. There are special offers and discounts on Saphira consumables and Heidelberg Polar, Gallus, and MK Masterwork spare parts. At the show, Heidelberg will push its e-Shop platform, which is open for customers 24/7, where the customers can order the required spare parts and consumables at the click of a button. Heidelberg's e-Shop has been a big success with its customers worldwide, including in India.
---
Komori India
Hall 9C | Stand G-34
Komori India will mark its presence at the show with a virtual demonstration of its GL 40 Advance press from the Komori factory in Tokyo. The GL 40 Advance was launched in 2021, but the production and delivery began early this year. There are three installations of the GL 40 Advance presses in India. The GL 40 Advance press, Komori India says, is dedicated to producing packaging solutions.
---
​Line O Matic
Hall 9B | Stand F-25, 26
Line O Matic has completed 25 years in the field of producing exercise notebook making machinery. In the last two and a half decades, the company has installed over 3,000 machines in over 75 countries, garnering ample accolades while achieving numerous milestones. At the show, India's exercise notebook specialist will be showcasing the Bolt RB104 Max, which was launched during PrintPack 2019, where it ran the machine live in the biggest stall of the show. This time, however, there will be no live demonstration.
---
Manroland Goss Web Systems
Hall 9D | Stand H-24B
The Manroland Varioman press will be the company's star offering at PrintPack. There are no Variomans installed in India, however, there are two installed, up and running in Europe. The company intends to install two more in 2022-2023. That said, during the last two years, the India team was busy with a very interesting project outside India, which involved the installation of three presses, marketed our services and upgrades and sold consumables.
---
Nulith Graphics
Hall 9C | Stand G-7
The Mumbai-based representative of Actega will be showcasing Actega's food-safe coatings, barrier coatings and silver coatings which can replace the plastic components from packaging like PE or metalised polyester (metPET) films. The star product at Nulith's stand, Actega's FoodSafe coatings and barrier coatings is available in the market but metallic silver coatings were introduced in early 2022.
---
Plastics Capital India
Hall 9B | Stand F-43, 44
C&T Matrix's India partner, Plastics Capital India will demonstrate on its stand, the creasing matrix, which helps in creating a "perfect" fold in the duplex (solid board) and corrugated board sheets. Globally, the group has presence in 83 countries and in India more than 3,000+ clients. ITC, Parksons Packaging, Borkar Packaging, Yuto Printing & Packaging, are some of them. The creasing matrix is available in centred, off centre, U bend and micro multi crease variations. "We offer the widest range of metal, plastic, PVC, and rasodium-based matrix available in the market.
---
QI Press Controls - Engineering Automation Electronics
Hall 9C | Stand G-26B
QI Press Controls - Engineering Automation Electronics (QIPC EAE), the Dutch specialist in measurement and control equipment for the print industry, has lined up three main products at the show, as must-sees. The remote ink and spray dampening system, the mRC 3D register and cut-off control system and IDS close-loop colour density control system. QIPC EAE India also provides customised design, developed as per press and configuration. It has installations in all segments, commercial and newspapers.
---
Robus India
Hall 9C | Stand G-15
Robus India is set to make a pitch for its folder-gluer – Instafold, at the show. Launched early this year in January, Robus will be running the kit live at the show. The company has four orders and the machines are expected to be installed by June 2022. Robus has installed more than 289 machines with 82 customers. The machine prices range from Rs 14 to 15-lakh to Rs 3.6-crore.
---
Senior Paper Packaging Machinery
Hall 14 | Stand I-29
The company will debut an automatic square bottom paper bag making machine at the show. Senior Paper Packaging Machinery specialises in manufacturing and exporting a wide range of Boxmac corrugation machines, reel to sheet cutter, sheet pressing, flexo printing, punching, lamination, paper bag making, and die-cutting machines. The company was established in 2010 and has a manufacturing facility of 60,000 sqft with its own casting unit.
---
Sharp Digitals
Hall 5 | Stand C-30A
The IT cloud-based business network will be making its debut at the show, and will pitch its Sharp Digitals Trade Printers' Network system at the show. The Sharp Digitals system offers thousands of products, print and merchandise.
---
Sheth Printograph
Hall 9A | Stand E- 28, 40, 41
Sheth Printographer will launch a few ancillary equipment such as automatic thermal lamination with servo-controlled overlaps, and electromagnetic heating for faster and effective heating with auto sheeting. The company will also showcase the SPM reel-to-reel lamination machine with web guide, auto pneumatic brakes, web splicer, double unwind and rewind systems and electromagnetic heating station. The Sheth stand under the brand Daya will also have a digital section, which will focus on double side thermal lamination in B2 (20x30-inch) size for large-format digital printers and 13x19-inch for regular digital printers.
---
Sodhisons Mechanical Works
Hall 9A | Stand E-27
Sodhisons Mechanical Works is set to launch - highly-configured and latest models - of auto die-cutters, high-speed film lamination, rigid box lines, and flute laminators of Longhua and KDX brands it represents in India. The 50-year old company has been selling the previous editions in India for the last eight years. So far, Sodhisons has installed 115 machines of Longhua and KDX in India, and some of the key installations have been in Replika Press, Galaxy Offset, Parksons Packaging, Dimple Packaging, Lynx Designers, Creative Offset, Param Packaging, Miracle, and Khosla Printers Print Shop.
---
Sona Papers
Hall 7 | Stand D-18
Premium fine papers and boards from Gruppo Cordenons, Arjowiggins, Neenah Papers and Hansol Paper Mill, will adorn the Sona Paper stand at the show. These premium ranges of coloured paper brands are used for rigid boxes and folding cartons due to their strong stiffness, rigidity and toughness nature. The 57-year old supplier of commercial printing paper, the company has in the last two years entered the premium packaging domain.
---
Suba Solutions
Hall 9D | Stand H-24A, 42
The star products at the Suba Solutions stall will be the Suba-manufactured offline stripping and blanking machine, Osblam. Also, the company will show a high-speed automatic flute laminator machine, carton erecting machine, and a Suba manufactured UV system. Suba has installed around 80 machines in India and overseas. Some of the Indian users of Osblam are: Amarnath Enterprises, Art O Print, HBD Packaging, Pattabi Enterprises, Pragati Pack, Rave Scan, and Temple Packaging among others. The Osblam can handle a maximum sheet size of 960x1080mm, max carton size of 468x350mm and minimum carton size of 30x30mm. The output per hour is: up to 20 strokes per min.
---
TechNova
Hall 9C | Stand G-16, 17, 18
TechNova is set to introduce one new product and one it has added to its portfolio at the show. The Kratos is a thermal zero-process, direct-on-press digital plate while the Markforged Mark Two is a continuous fibre composite 3D printer. Furthermore, TechNova which has partnered with HP Indigo to market its digital printing presses and solution in the mono carton and label segment will also showcase the HP Indigo 6k narrow-web digital press for labels. Plus the TechNovaites will be serving refreshing ice teas and cold-coffees.
---
Toyo Arets
Hall 9C | Stand G-35
Toyo Arets will focus on food at the show. The company's Stera range of food – UV/EB?LED series of inks and coating will hold a place of pride at the stand. Food packaging is the future and thus LMLO inks are an important part of the food packaging chain. Toyo Ink Europe are specialists in this segment of energy curing (UV/EB/LED inks and coatings). The Toyo team will focus on the Stera range of inks and coatings and how the ink has undergone a series of enhancements based on new regulations in Swiss Ordinance and Eupia guidelines.
---
UV Graphic Technologies
Hall 7 | Stand D-24, 26, 27, 34, 35
UV Graphic Technologies is deploying PrintPack to introduce its double servo press, the Ultraflex UFO 450-4. The press, which is suitable for pressure-sensitive materials and the growing flexible markets for short and medium runs was unveiled in November 2021. Since then the company has installed three machines and exported one to the USA. At the show, UV Graphic will be running the new 10-colour flexo press. The Ultraflex UFO 450-4 has a web width of 450mm, a maximum print width of 445mm and a min printing width of 50mm and can run at a maximum mechanical speed of 150 mtrs/min.
---
Welbound-Impel Services
Hall 9C | Stand G-27, 28, 29
The post-press manufacturer will showcase three types of binders which can produce 2000 books per hour to 5000 bph, each offering upgradability to a bindingline (by adding a gatherer before or a trimmer later). Also there will be an automatic case-binding machine plus other machines for hardcover bookmaking. Also there will be a 2000 books per hour very short run perfect binder that can run one book at a time or be connected inline to a gatherer. This kit is expected to cater to the digital print and offset requirements in one go. The company boasts, there is no such solution in book print now.)
---
Zhongke
Hall 14 | Stand I-41, 42
Zhongke's latest rigid box machine, which was due for a Drupa launch, the ZK-6421 will now see an India launch at the PrintPack show. The fully automatic model packs in a new generation of intelligence with fully digitised controls and 40 servo motors for a high speed. The machine is capable of making boxes in various sizes, shapes and styles, a demand in the luxury sector. It is also capable of making high-end mobile boxes, small jewellery boxes (size 80x40x10 mm) to large game boxes size 600x400x120 mm) at a speed of 15 pcs/min to 35 pcs/min.
At the PrintPack show, visitors can seek the best solution for their packaging needs at Zhongke India booth. Most rigid box machines work on similar principles and technologies but Yu, the owner of Zhongke, is involved in R&D and production of the machines. The company has sold over 4,000 machines all over the world and holds more than 50% share of the rigid box industry. The rigid boxes for most major mobile brands, shoe brands and cosmetic packaging are produced on Zhongke machines.
---
Zund
Hall 15 |Stand J-35A
Zund's S3 M 800 digital cutting will be the company's star attraction at the show. The Swiss-based digital cutting system specialist has been manufacturing digital cutting machines since 1984. The modular concept of Zund is about its ability to change the tools as per the substrate characteristics on the same cutting table. The compact machine (1,330x800mm) occupies lesser space and opportunity cost.